Easily embed your videos with subtitles and voiceovers on your own website.
With Maestra you can now embed your automatically subtitled and automatically voiced over videos directly on to your website!
This will allow you to easily share your videos in foreign languages, and give viewers the option to determine which language to watch your subtitles and voiceovers in:
To easily embed your videos, all you have to do is click "Embed," then toggle "Embed Sharing On." Simply copy the embed code to your website to finish the embedding process.
To make any changes, simply edit your text in the text editor. For voiceover changes, just press "synchronize" to save you changes. All changes will be reflected in the embedded video on your website.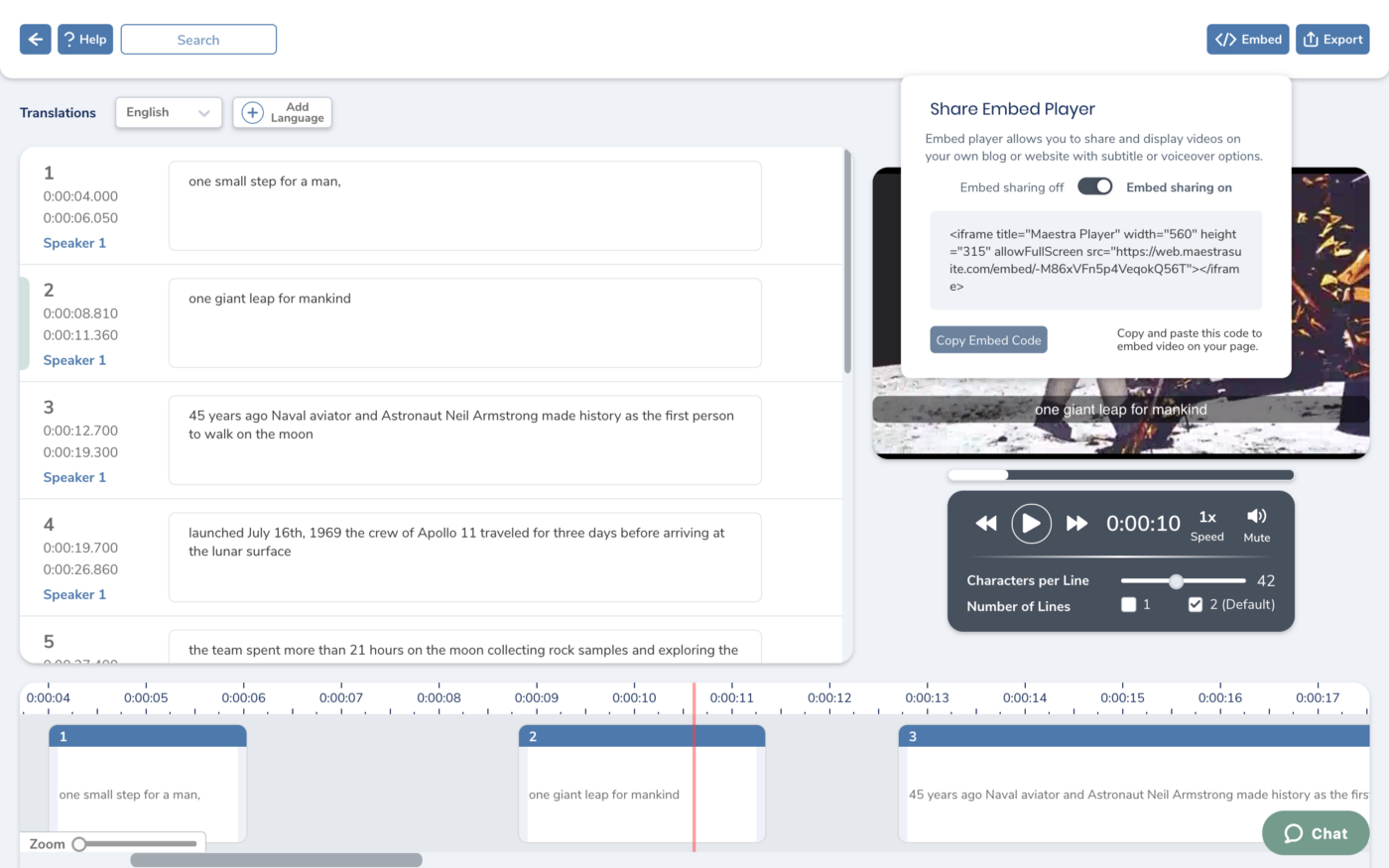 Thanks for reading, and please let us know if you have any questions! We're always happy to hear from you at support@maestra.ai!