Automatic Video Dubbing and Voiceover Services
Instantly voiceover your videos to 80+ languages
Upload a video and see Maestra's AI video dubber in action.
*No credit card or account required
How to Dub Your Videos?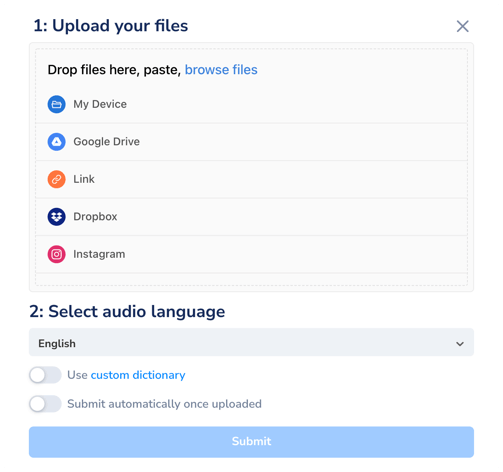 1

Upload and transcribe your file

Upload your files into Maestra's online client in any format by dragging the file, choosing it from your directory or copying the link. Our industry-leading AI software will start to automatically transcribe your files. Then, you can proceed to choose the language of translation, which is located on the same pop-up screen.
2

Translate to 80+ languages

After the file is uploaded, the transcription process will begin automatically and you will be able to choose from more than 80+ languages available in Maestra. Then, the file will be submitted automatically or manually when the transcription is done. On the next page, the preview of the file, editing and choosing the computer-generated voices will be available.
3

Select and synthesize voices

After the first two steps, you will be directed to the main page where the tools are located. You can preview the file, edit and choose from a variety of computer-generated voices to shape the outcome of your file as you wish.
4

Edit and export voiceovers

Our advanced editing tool allows you to edit timestamps, merge or remove lines of text and preview the file before exporting in any format. Every one of our tools is located in the same interface to make it simple yet advanced.
AI-Generated Voiceovers
There are multiple ways one can communicate through content. In many cases, content today lacks accessibility on multiple fronts. While globalism is getting stronger by the day, every type of communication that expands its reach is gaining popularity. Captions and subtitles are one way to break the language barrier, but what about automatic voiceovers?
Maestra's video dubber offers AI-generated voiceovers in 80+ languages with multiple AI speakers. Anyone can easily choose their preferred speakers and translate their content in minutes, then edit the piece with Maestra's advanced editing tool, all in the same interface and easy to learn.
Maestra makes "foreign language voiceover dubbing" fast and simple.
Instead of waiting weeks, and spending thousands of dollars to voiceover and dub your videos to foreign languages, use Maestra video dubber to automatically voiceover your files in just minutes! Let Maestra be your automatic voiceover artist!
Interactive text editor
Easily edit your automatically generated captions and voiceovers in both English and the foreign languages of your choice, using our friendly and easy to use text editor. Maestra has a very high accuracy rate, but if there are some words that need to be fixed, you can easily fix them here.
Export in SRT, VTT, MP3, MP4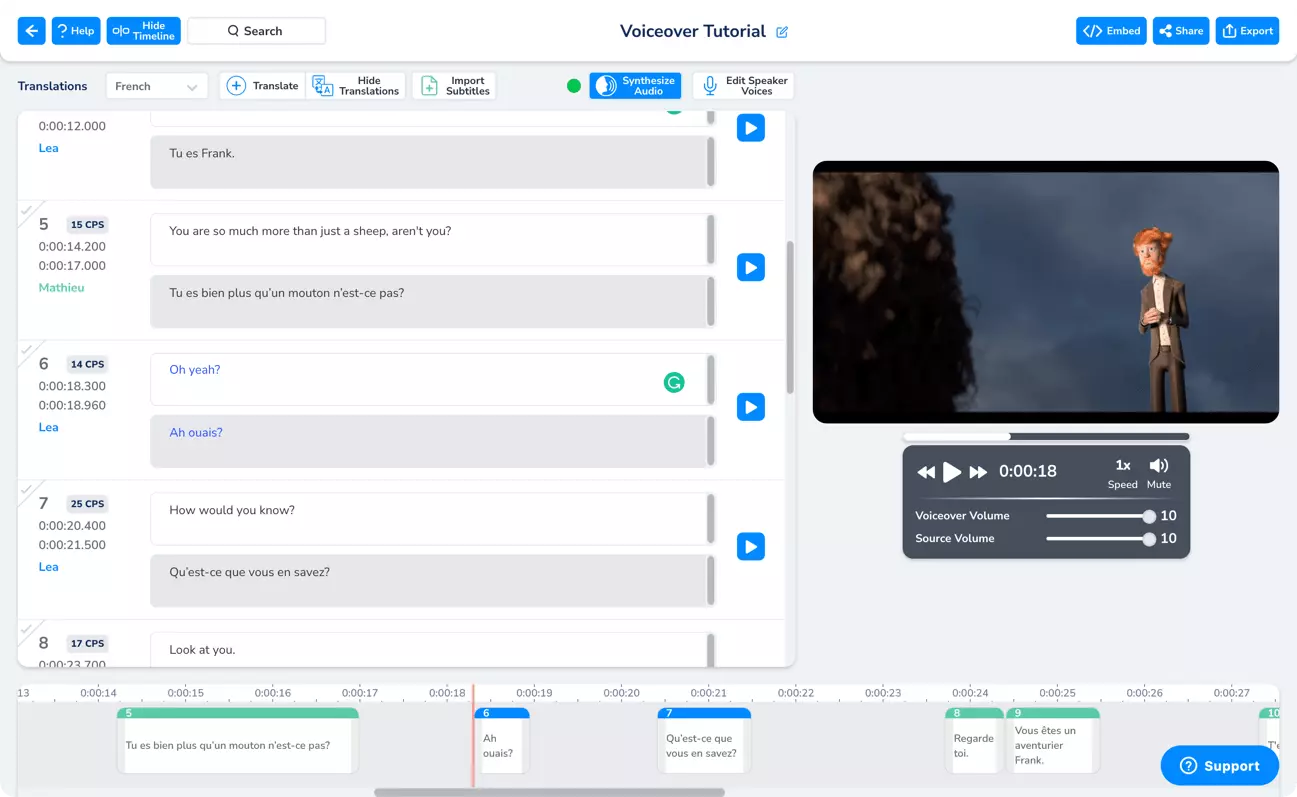 Shared accounts
Access and share your account on multiple devices and with multiple people.
Secure
Process is completely automated and secure. Check our security page for more!
Voiceover and dub your videos aloud with
awesome features:
Automatic Speaker Detection
Our automatic voiceover and AI video dubber will not only voiceover audio automatically, but create speaker tags automatically for each speaker.
Translate to 80+ languages
Translate your audio into 80 languages using Maestra's automatic translation and AI video dubbing.
Fast and Accurate
Automatic voiceovers might seem tedious at first, but with Maestra's video dubber, it only takes a few minutes to create AI-generated voiceovers for your content in 80+ languages. Industry-leading AI technology translates your files with %95 accuracy and creates the voiceovers, allowing you to choose different speakers to create the ideal result.
Advanced Editing
After you automatically generate voiceovers with our software, Maestra's advanced editing tool allows you to edit timecodes and the translations, merge or remove lines in a simple manner, all in the same interface. Even though Maestra's translations are accurate, editing can be required to acquire a better end result for your business.
How to dub your videos online?
1
Upload to start dubbing videos
Upload a video file to see the dubbed video within seconds.
2
Multiple ways to upload
Upload from Instagram, Youtube, Dropbox, Google Drive, or your depository.
3
Add foreign language voiceovers
Choose which languages to automatically add voiceovers in.
4
Select voices and voiceover your videos
Press "Synthesize" to generate voiceover. You can select the voices and accents that you'd like your viewers to hear. Then you can export or embed the voiceover.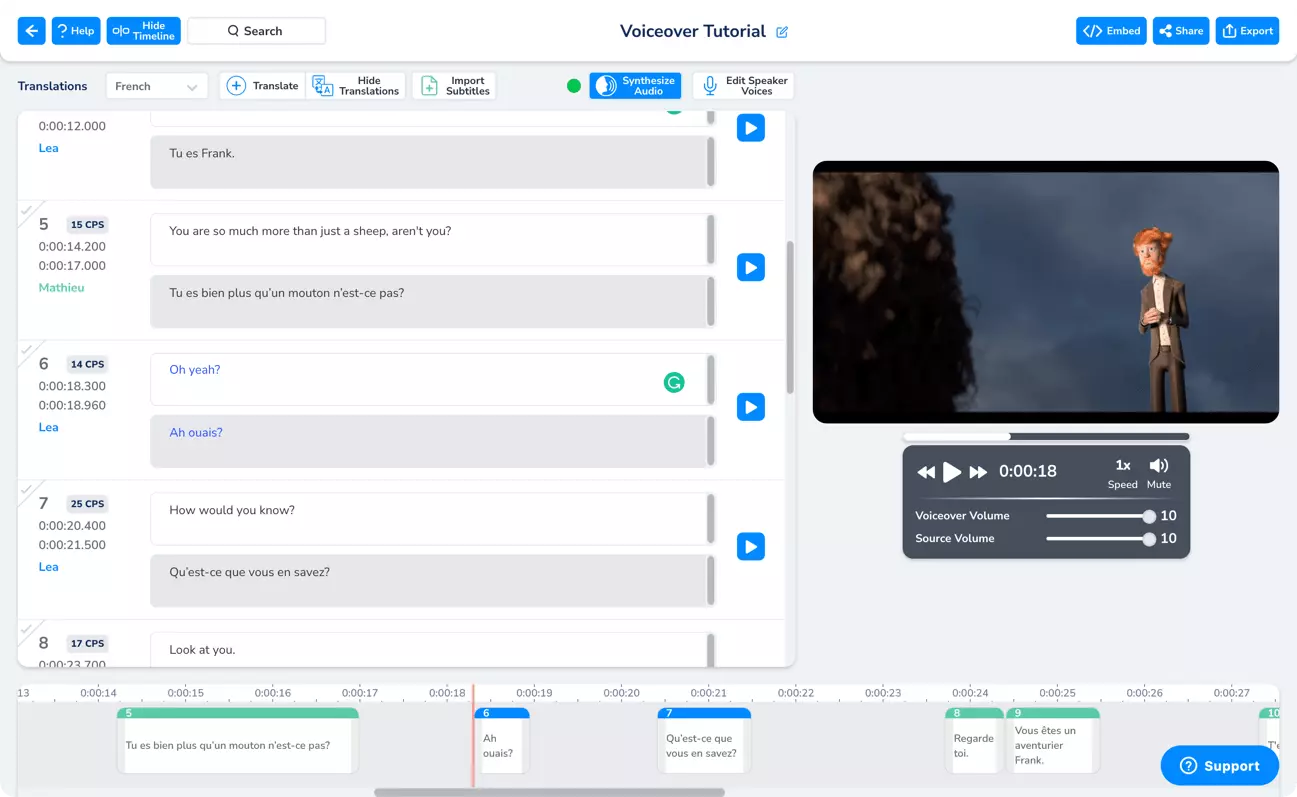 Need more information about Maestra video dubber?
Contact Us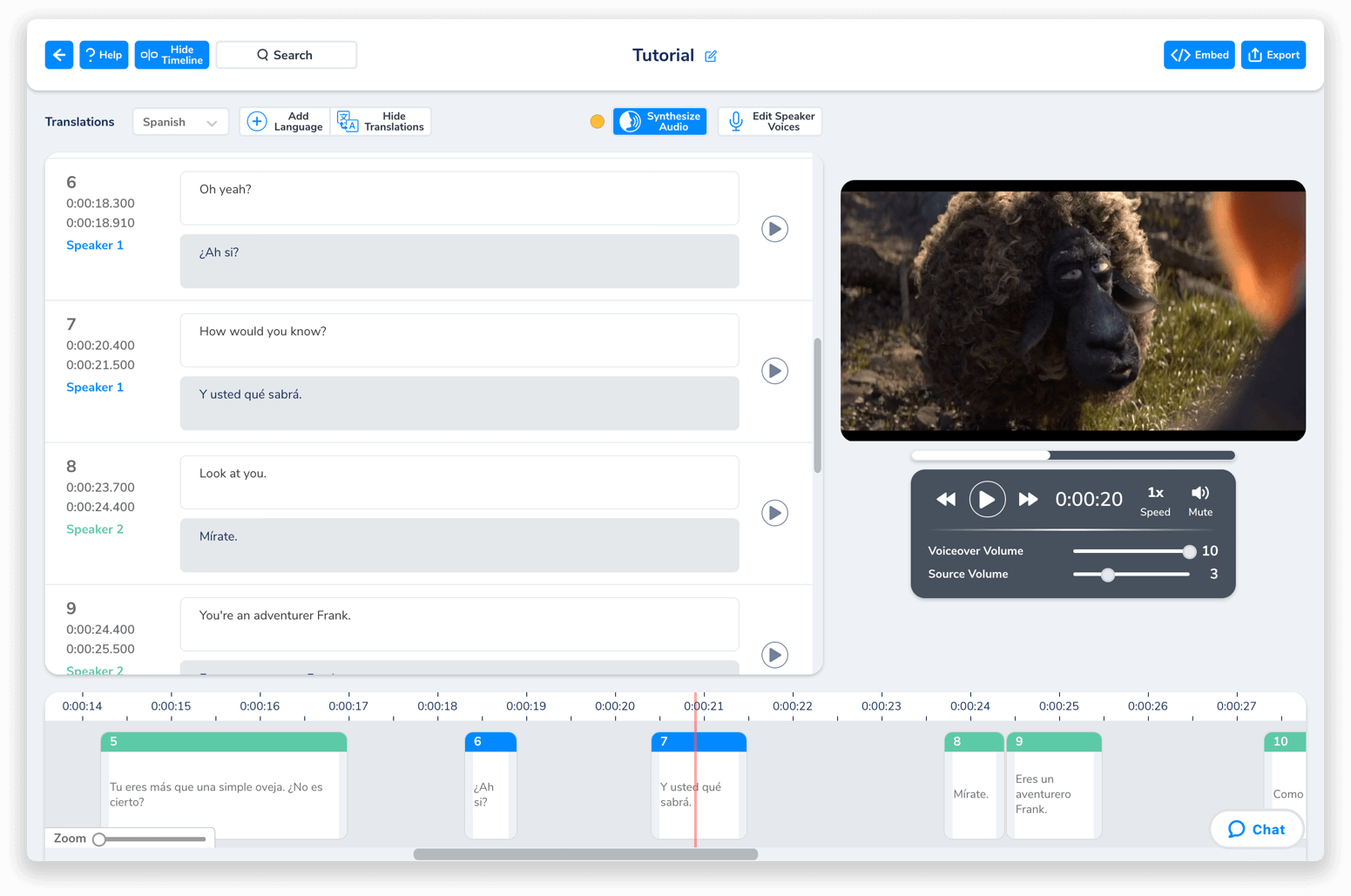 Register
Start using Maestra's automatic video dubbing software today!
Sign up for Maestra video dubber today, easily voiceover and dub your videos aloud to 80+ languages using Maestra's AI dubbing software. Maestra was built to be your automatic low cost voiceover artist!
Perfect for Educators, Researchers, Marketers, Lecturers, Journalists, Media companies, and You!