Automatic Podcast Transcript Generator
Maestra's transcription services allow users to transcribe any audio or video file. Upload your podcast to see the transcript within seconds.
*No credit card or account required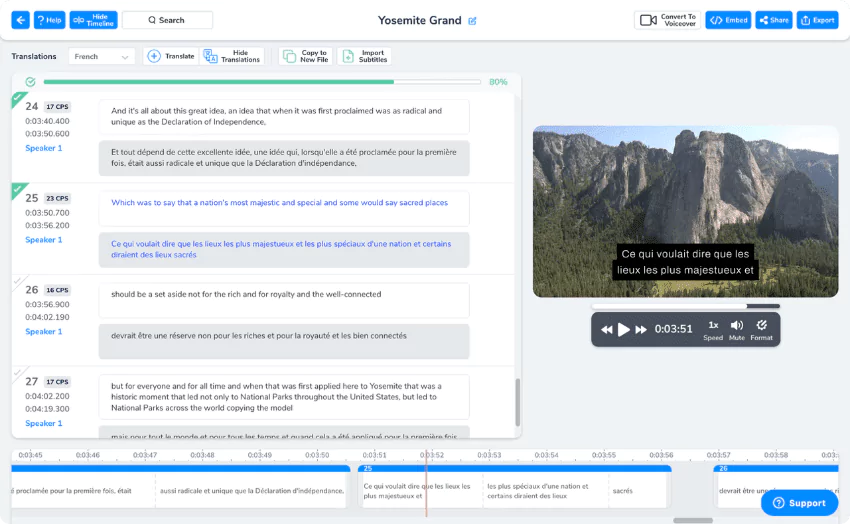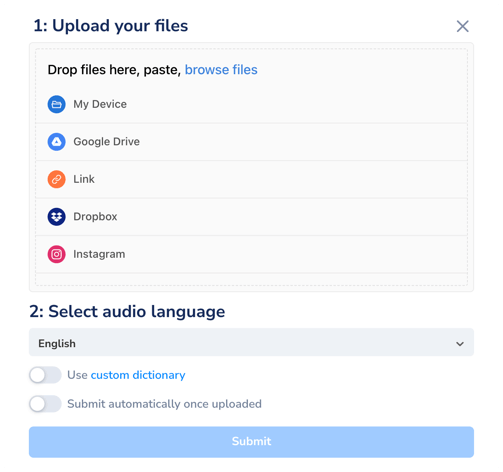 1

Upload Audio or Video File

There are multiple ways for you to upload a video or an audio file to Maestra's cloud. Upload from your Youtube channel, Instagram, Google Drive, Dropbox, or Zoom, and have the software ready your podcast transcript in minutes.
2

Automatic Transcription Software

Once you upload the podcast episodes to Maestra's cloud, transcription will begin automatically. It takes around %20 of the duration of the file to have the podcast transcripts ready.
3

Edit and Export

With Maestra's advanced editor, easily adjust many parts of the podcast transcript. Change speaker names, highlight, strikethrough, or underline the text. Take notes for you and your colleagues, then export the file as a PDF, a Word document, or a TXT file.
Podcast Transcript Generator
Maestra's podcast transcription service allows users to upload their podcasts and receive the podcast transcripts in minutes. If you have your podcast as video content, you can also upload the video and transcribe your podcast.
There are many benefits to using automatic transcription software. Manually transcribing podcasts is a thing of the past, auto transcribe and receive the entire transcription to grow your podcast and reach more viewers!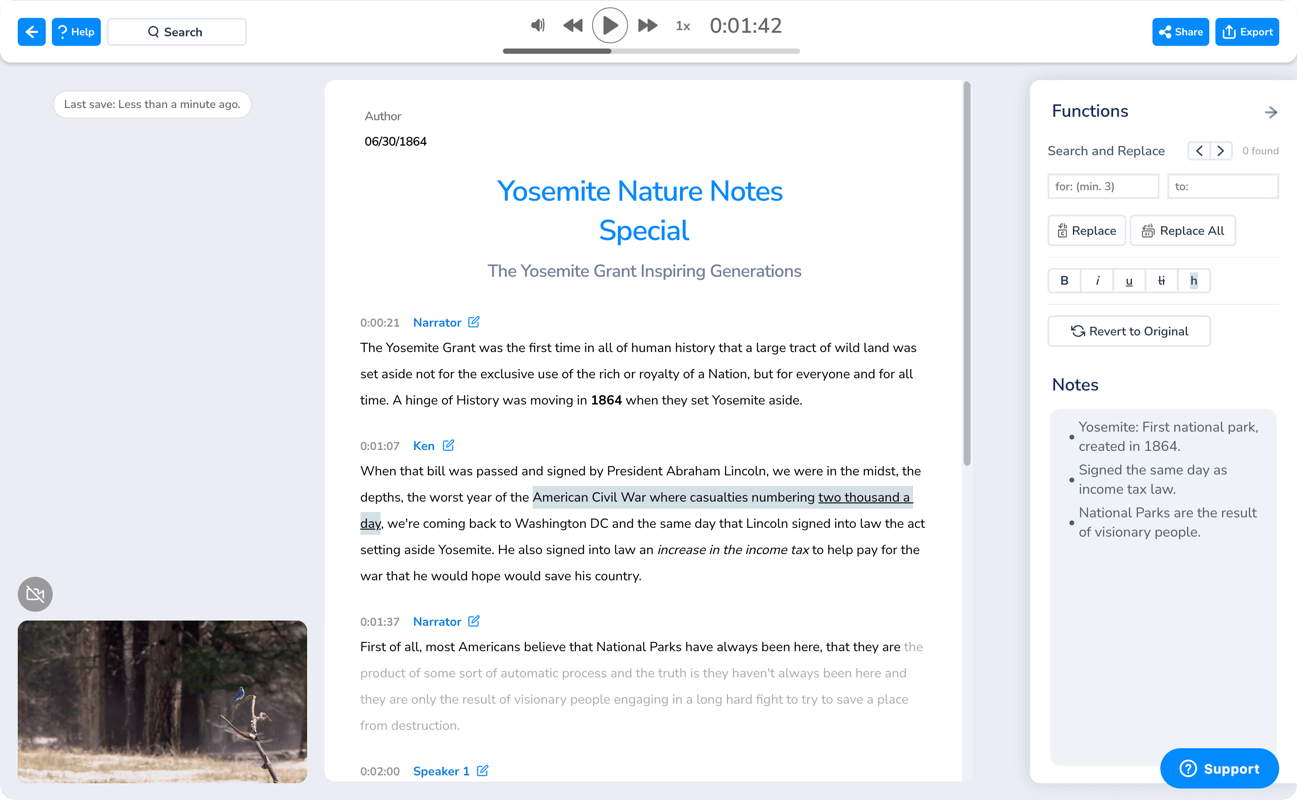 Interactive text editor
Transcribe recordings to text then proofread and adjust your automatically created transcripts using our friendly and easy-to-use text editor. Maestra has a very high accuracy rate, but if some words need to be fixed, you can edit the text here. You can additionally comment, highlight, adjust playback speed and share with others through the transcript editor.
Export in Word (DOCX), PDF, TXT, SRT, VTT, MaestraCloud
Maestra's Custom Dictionary
Include commonly miss-transcribed or use-case specific terms in the custom dictionary to increase the chances that Maestra speech recognition engine will transcribe these phrases as they were put into the dictionary. Transcription accuracy can be substantially increased by the use of custom dictionary if the audio content includes lots of technical terminology.
Add Subtitles
Maestra's audio to text converter can provide many benefits. But when it comes to having greater accessibility, being able to Automatically Generate Captions goes a long way in improving your content. Not only are you able to improve your accessibility, but the overall comprehensibility of the content is increased.
After transcribing audio files, adding subtitles is just as easy as using our other services. Maestra offers various fonts, font sizes, colors, and many other additional custom caption styling tools.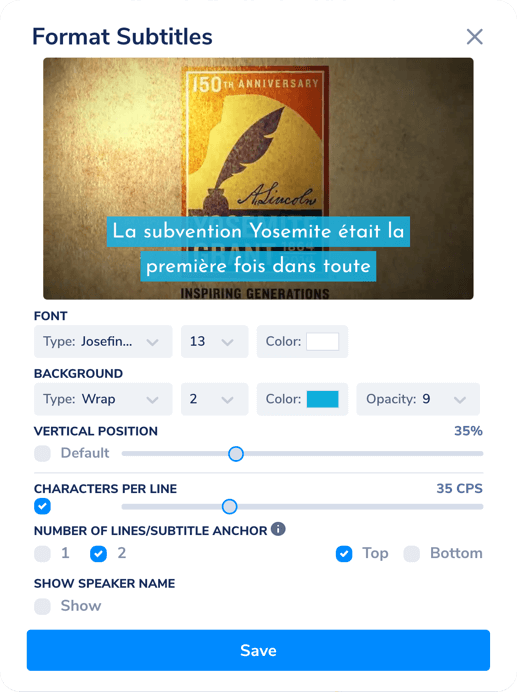 Maestra Cloud
Maestra will transcribe speech in just a few minutes using industry-leading speech to text conversion technology.
Share your transcript online with Maestra Cloud, just by sharing a dedicated link like this one.
Translate Podcast Episodes
An advantage of having podcast transcripts is being able to reach more viewers through translation. Maestra allows users to translate their podcast episodes and break the language barrier.
Many people who are interested in your podcast but don't speak the language can then consume the podcast episode through podcast transcripts or subtitles. After receiving the podcast transcription, choose from many languages that are available in Maestra and take advantage of accessibility.
Maestra Teams
Create Team-based channels with view and edit level permissions for your entire team & company. Collaborate and edit shared files with your colleagues in real-time.
Collaborate and edit
Maestra's sophisticated editors allow you to share transcription in a collaborative environment similar to Google Docs. Invite your friends to the file by typing their emails.
Transcribe podcasts in
80+ Languages
Secure
The process is completely automated. Your transcripts and audio files are encrypted at rest and in transit and cannot be accessed by anyone else unless you authorize them. Once you delete a file, all data including audio or video files, transcripts, or comments that might have been made on that podcast will be instantly deleted. Your data will be safe with us! Check our security page for more!
Multi-Channel Uploading
Upload your videos by pasting in a link or uploading from your device, Drive, Dropbox, or Instagram.
Convert an Audio File to Text in Minutes
Manual transcription is time consuming, it requires a quiet space and concentration. But receiving the transcript of your podcast with Maestra takes only a few minutes! After uploading the podcast to Maestra's cloud, the software will automatically start transcribing which will take around %20 of the duration of the episode. Then, you'll receive the transcripts and start editing to meet your professional standards!
Request Demo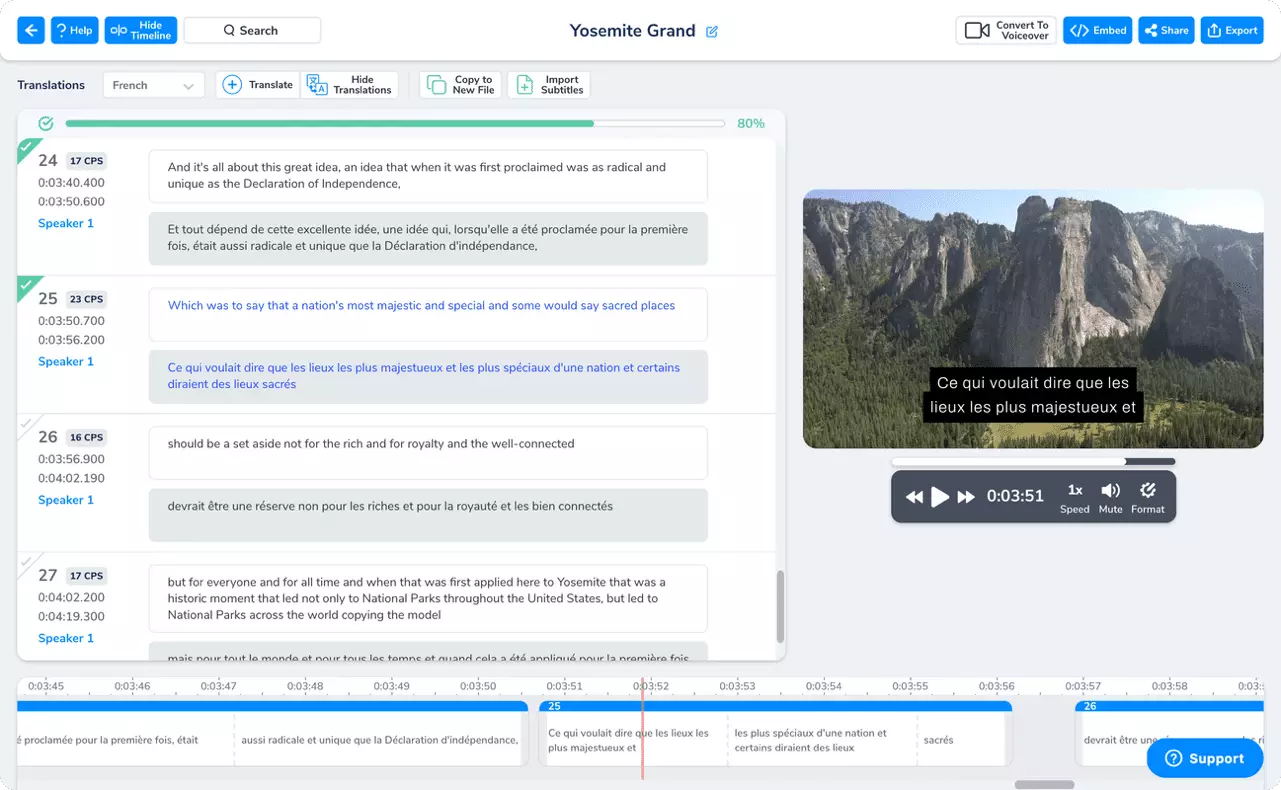 Customer Reviews
What people are saying about Maestra's podcast transcript generator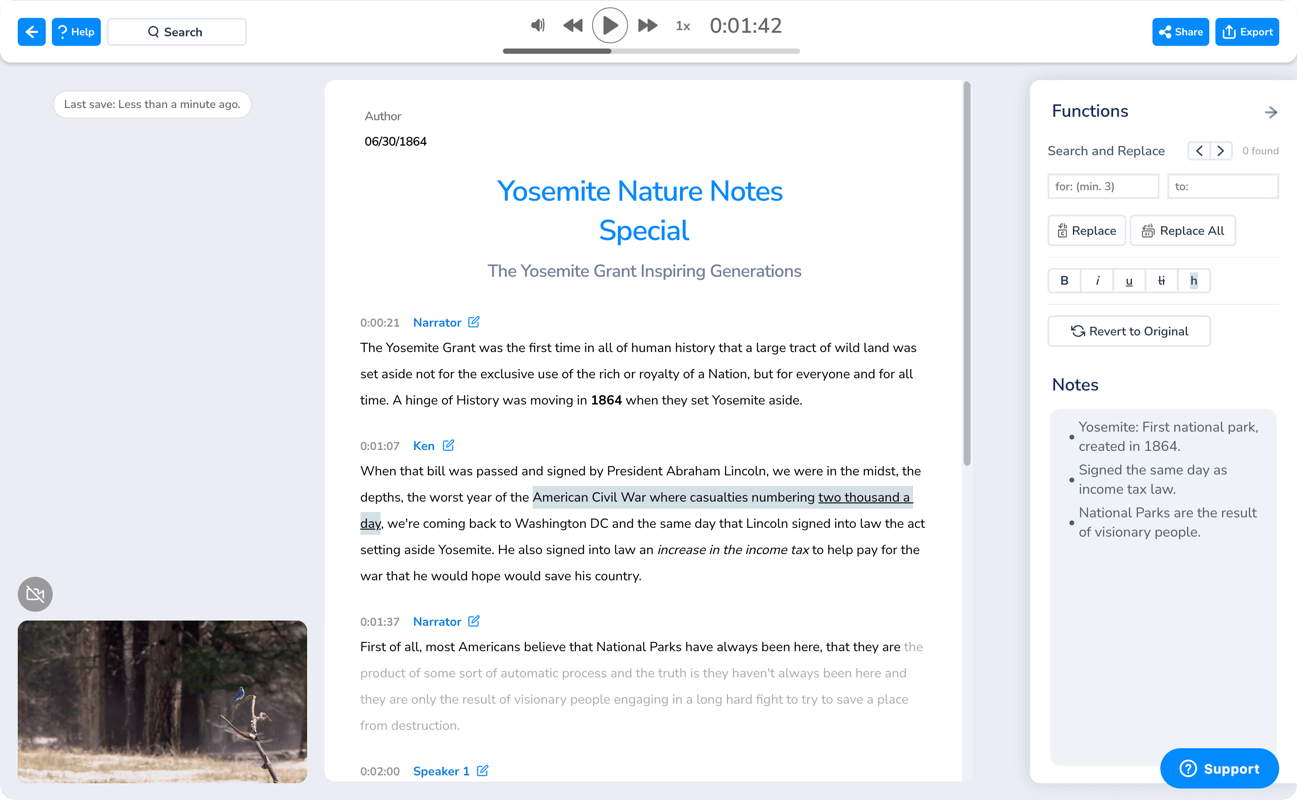 Register
Grow Your Audience with Maestra
Once you transcribe your podcast episodes and receive the podcast transcription as text files, it opens the doors to many possibilities. The content becomes much more accessible even though podcasts are traditionally audio content. Accessibility increases because people can follow your podcast wherever and however they want since they will have the text version, and hard-hearing viewers can enjoy and better consume the content.