Best Mobile Apps for Video Editing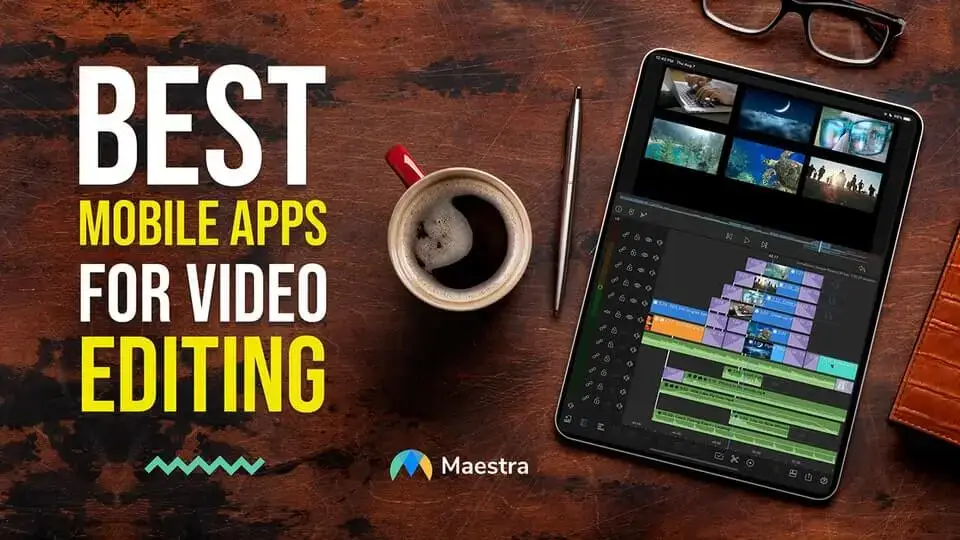 Video has become an increasingly popular means of experiencing the world. Foodies, travel and adventure vloggers, models, influencers, and all sorts of video creators voyage across the globe to bring us entertainment and give us a chance to learn about and experience new and interesting places and things.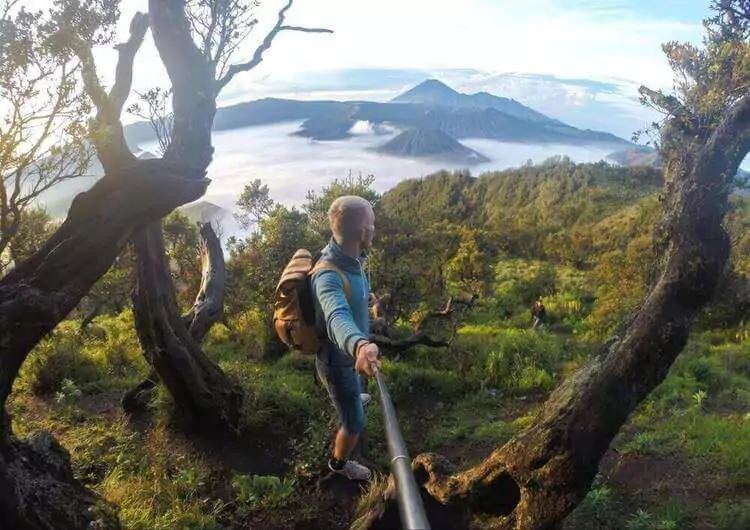 For vloggers on the go, however, the logistics of regular travel and frequent isolation from major metropolitan areas, pose real challenges. Often, there is no easy way to access a studio or the professional video editing tools to produce quality content for posting. Luckily, technological advances in recent years have managed to compress all the capabilities of a full-featured studio and import them into your smartphone or tablet. Mobile editing apps have significantly streamlined the creative process and are now indispensable assets for all kinds of vloggers on the go. Here's our list of the best mobile editing apps, and why Maestra, with its video subtitling, transcription, and dubbing capabilities stands out from the rest.
Adobe Premier Rush
Premier Rush is part of the industry-leading Adobe software suite which is already a staple of creative professionals everywhere. Premier Rush allows you to easily import footage, do color grading, crop and arrange clips, mix sound, add transitions, etc. all through a large-size, intuitive interface. Premier Rush also offers preset formatting options to prepare your video automatically for whichever platform you plan on posting to.
Premier Rush also lets you connect the app to the desktop-based Premier Pro, if you have it, to perform more in-depth editing when you're back at your main workstation. Like all of Adobe's products, you must subscribe to receive Premier Rush, but you can save money by signing up for a bundled subscription if you plan on using other apps from their suite as well.
LumaFusion
LumaFusion is a complete professional editing app in a surprisingly small and affordable package. LumaFusion is suitable for any kind of editing while in the field. With six audio/visual tracks, six auxiliary audio tracks, full audio mixer, in depth-color grading, and practically limitless other effect and editing options, no videographer or vlogger will be without the tools to perfect their content.
While only available for iOS devices at the moment, LumaFusion is perfectly geared for content creation, offering fast upload speeds through thunderbolt 4 and support for vertical video destined for Instagram, Tiktok, or elsewhere.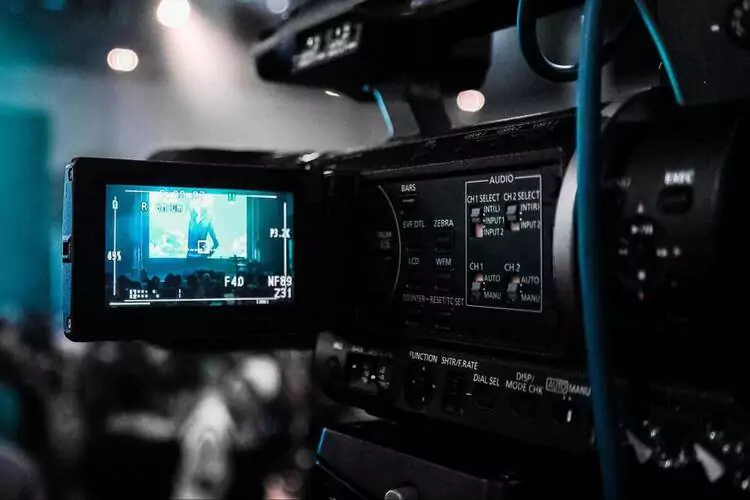 KineMaster
Like LumaFusion, this is a professional-grade video editing app, allowing even the most meticulous of vloggers and videographers to perform their work on the go.
KineMaster offers in depth audio mixing and chroma keying while allowing you to pick apart and tweek with frame-by-frame precision and sub-frame accuracy for audio. For a beginner, it might be a bit overwhelming, but for those who know their way around things like Adobe Premier Pro, it'll be an indispensable asset.
KineMaster is free, but by signing up for a paid subscription, you can remove the embedded watermark from your videos and access 4K exporting and many other extras.
Quik
Many adventure or extreme sports vloggers use a GoPro to film their videos due to its durability and compact size. Quik is the official GoPro editing app and allows you to fully unlock the potential of this little device.
Quik combines the core set of editing features (clip arrangement and cropping, sound mixing, transitions, etc.) with tools specially geared to working with GoPro footage such as a unique horizon-level editor and remote GoPro control. The app also allows you to upload your videos directly to Facebook, Youtube, and other platforms or share them through email. Plus, the whole app is totally free!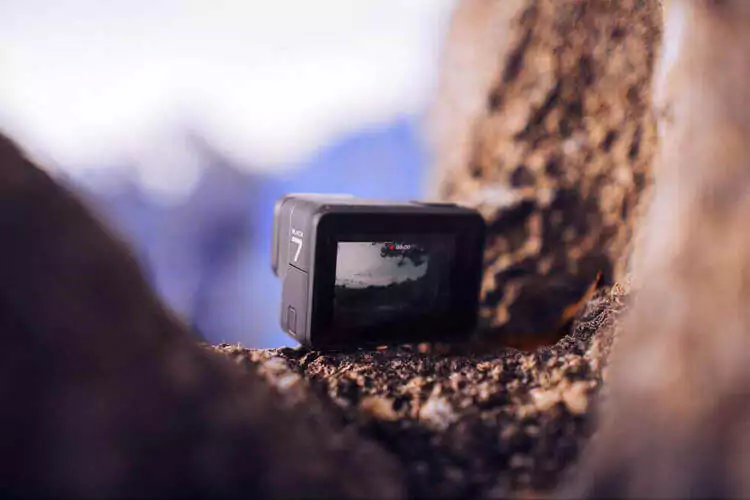 FilmoraGo
FilmoraGo offers extra support and guidance for those unfamiliar with full-featured video editing apps, while still allowing you to produce professional-looking content from anywhere. In addition to basic features like clip splitting/arranging and speed/volume adjusters, FilmoraGo offers preset templates based on your subject matter. Cuisine, fashion, and travel all have their own unique presets so that you can adhere to the visual and thematic trends present in your niche.
Presently, FilmoraGo is only available on Ipad if you choose the iOS version (Android users can get it on their phone), and watermarks are a condition of using the free version of the app, but this is still a great choice for anyone just starting out in serious video content creation.
Filmmaker Pro
This is another iOS-exclusive app which, though not necessarily as "pro" as the name suggests, is still surprisingly versatile.
Grading, chroma keying, and even green screen support and subject-track cropping are within reach with this app. Filters, transitions, and plenty of fonts are included as well. Unfortunately, as with similar apps, the free version of this app does include ads and will automatically embed a watermark in your videos. Nonetheless, Filmmaker Pro is a good middle-of-the-road option with some exciting and unusual features of use for all creators.
ActionDirector
For those creators whose content is based around action—racing, skiing, skydiving, overlanding, dirt biking, etc., ActionDirector may be the app for you. With enhanced editing options allowing you to speed up, slow down, and reverse video, you can give your shots an extra punch. Action-oriented filters and transitions are included as well, making this app is the best choice for those looking to give their footage maximum visual impact.
Other basic features are also included, as well as social media export support, but more can be unlocked through in-app purchases.
iMovie
Probably the easiest video editing app to try out is iMovie, since it's automatically included on every Apple device from the factory.
iMovie isn't a professional-grade editing app, but it is easy to use and offers all the basic core features. You can move clips around, trim them, add music and transitions, and experiment with filters.
iMovie works flawlessly with the whole family of Apple software, allowing 4k export to Macs and iCloud, playback with AirPlay, and more. It's a quick way to tweak anything you've shot on your phone, and given the high quality of the most recent generation of iPhone cameras, you really can't go wrong.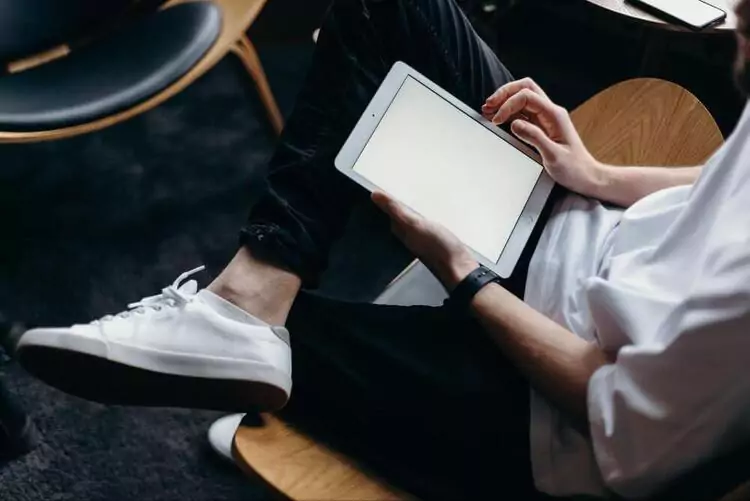 Inshot
This app is built specifically for social media, offering preset templates for easy export to all manner of platforms, from IGTV to Facebook. You can add stickers, emojis, sound effects, quirky transitions, and anything else to make your video fun and shareable. It's a great tool for beginners and those who tend to produce more short-form and viral-oriented content.
The free version of the app (for Apple or Android) comes with ads and watermarks, but these can be removed for a small monthly fee. In-app purchases also give access to extra features.
Maestra
Maestra is a diverse software suite built for video creators of all kinds. What sets Maestra apart from the rest of the competition is that our approach doesn't focus on the visual or aesthetic aspects of a video, but on things like accessibility and SEO. All the above apps help you make professional-looking video on the go, but none of them focus on publicity or content optimization—two of the most important things that will determine whether your video is successful or a flop.
Maestra's closed caption generator helps make your videos accessible to both the deaf and those who speak other languages, allowing you to access huge new audiences for your content.
We also let you transcribe audio to text free online or on your smart device. This can help optimize your SEO performance, ensuring your video is seen by more people across more platforms.
Our voiceover tool lets you easily overlay translated or enhanced audio over your footage, allowing for greater global engagement and improving the clarity of your material.
Maestra does all this and more, making it fast and simple to edit your videos for maximum impact and spread. To see for yourself what Maestra can do for you and your creative process, visit our website and sign up for a free trial today.