Online
Text
to
Speech
With
AI-Generated
Neural
Voices
State of the art online voice generator with a diverse portfolio of AI voices. Text to speech in 80+ languages with a free trial.
* No credit card or account required
How to Convert Text to Speech From Scratch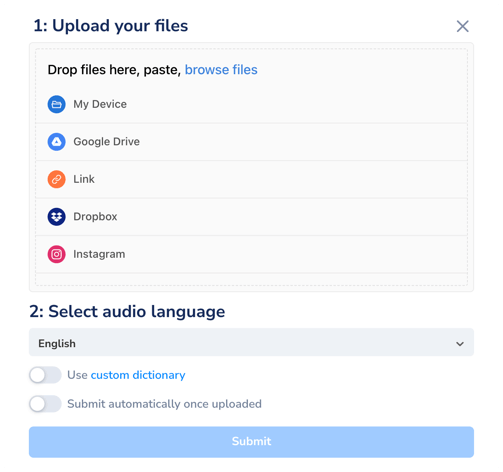 Write the Text of the Speech
Access Maestra's voice generator and start writing the text. Then, click "Synthesize Audio" to generate realistic AI voices.
Edit and Export TTS
Maestra provides a diverse portfolio of realistic AI voices. Select the custom voice that fits each speaker, adjust the volumes of both the original audio and the generated voice, then polish the file by editing the text and export in any format you'd like.
AI-Generated Neural Voices
For a quality voice generator, you need solid voice technology that delivers a natural sounding speech. Maestra's diverse portfolio of speech voices not only allows users to choose the perfect voice for their videos but also ensures that the neural voices are as natural as possible.
With only a few clicks, users can switch between voices and see which natural sounding human voice fits better for each character.
Time-Saving Voice Generator
Maestra's easy to use text to speech tool is a simpler approach compared to the traditional method of voiceover work. Instead of working with a studio and professional actors, a few minutes of work can deliver quality voices for your text to speech projects.
The amount of time one needs to spend on a regular voiceover project can now be spent on polishing the file by editing the text.
Advanced TTS Editing
Converting text to speech only takes a few minutes. After that, polishing and improving the parts where adjustment may be needed is easily done through Maestra's advanced editor.
The changes you make will be applied instantly to the voice after clichking "Synthesize Audio", allowing the user to quickly edit the parts where editing might be needed.
Translate AI Voices to 80+ Languages
Automatically converting text to speech with Maestra is a great addition to any kind of content. In addition, users can translate the generated voiceovers into more than 80 languages. It only takes a few minutes to translate the entirety of the file into another language, which in turn leads to greater accessibility and more viewers.
Content creators who make videos for any kind of social media platform can benefit greatly from Maestra's voice translator. For example, if you make Youtube videos, translating your videos to multiple languages to break the language barrier will make the content accessible to a whole new audience.
Better Accessibility with TTS
Alongside subtitles which help hard-hearing viewers, text to speech can help visually-impaired viewers to consume your content. In addition, AI text to speech tools can greatly help viewers with learning disabilities through translation and voice narration. In conclusion, benefiting from both subtitles and text to speech will greatly increase the reach of any content.
You can use Maestra's AI text to speech tool to gain accessibility through translation, free text to speech, and subtitles, all in the same editor. It only takes a few clicks and a few minutes to benefit from realistic text to speech voices. And thanks to a simple interface, it is easy to use for everyone.
Frequently Asked Questions
Is there any free text-to-speech?
Yes, if you click the button at the top of this page, you can convert text to speech for free! After the trial ends, check out Maestra's pricing list to continue converting text to natural sounding AI-generated speech.
How do I turn text-to-speech?
Upload or write any text to Maestra's TTS converter, select the voice you prefer from a diverse portfolio of quality AI voices and convert the text to speech within minutes.
What is the best Text-to-Speech?
Maestra's TTS converter is online and offers a free trial to anyone who wants to convert text to speech with ease. Write or upload any text, select the voices you prefer and generate quality AI voices.
How to convert text to speech online?
Maestra's tools are all online which means that you won't need to download any files to convert text to speech. Simply click the button above and create quality voices through Maestra's online TTS software.
What is the most realistic text to speech?
For realistic TTS, you need quality voices and an accurate converter. Maestra offers multiple custom voices in each language and an incredibly accurate converter so that users can create top-quality content in no time.
Easily Edit Your Text
With Maestra's text editor you can easily make changes to the text, and automatically translate the text to 80+ foreign languages at no additional cost.
Export as MP4 video with custom text styling!
Export your text as a Word File, PDF or TXT
Audio Transcript Synchronization
Automatically Generated Timestamps
Detect different speakers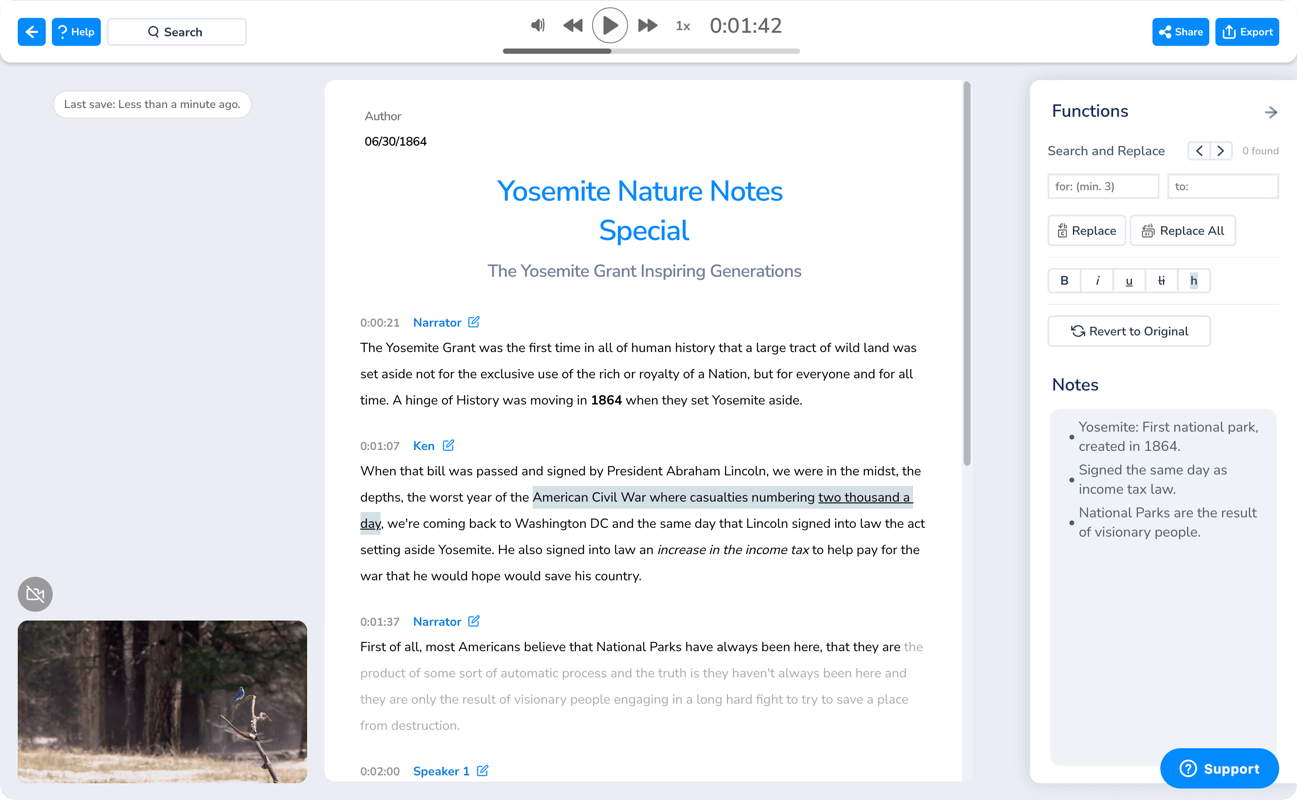 Maestra Teams
Create Team-based channels with view and edit level permissions for your entire team & company. Collaborate and edit shared files with your colleagues in real-time. Translate voices with Maestra's online voice translator.
Security
The process is completely automated. Your audio and media files are encrypted at rest and in transit and cannot be accessed by anyone else unless you authorize them. Once you delete a file, all data including the media files and the text will be instantly deleted. Check our security page for more!
Customer Reviews
What people are saying about Maestra