Transcribe Voice Memos to Text
Automatically transcribe voice recordings to text within seconds.
* No credit card or account required
Brands using Maestra:
How to Transcribe Voice Recordings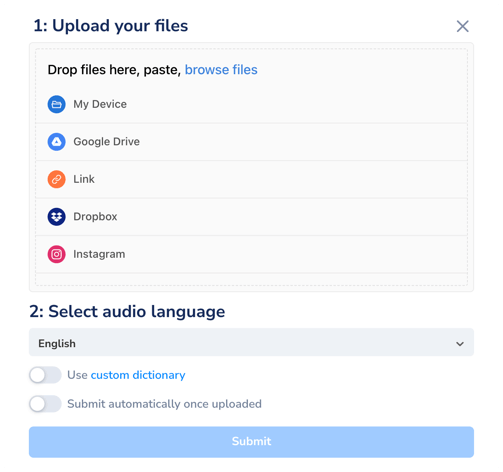 1

Upload the Audio File

Upload the file to Maestra's online client from Instagram, Dropbox, Google Drive, Zoom, by using a link or simply dragging it to the uploading section.
2

Automatic Audio to Text

After the upload process is done, the transcription will begin automatically. The user will receive the full transcription within minutes to start polishing the file through editing.
3

Edit and Export the Transcript

After you transcribe voice memo or a voice recording, Maestra's advanced text editor allows you to adjust every aspect of the text and export it in different file formats.
Fast Transcription
It only takes a few clicks to start transcribing voice recordings with Maestra. After a few minutes, the transcription is ready to edit and export. Therefore, the user will save an immense amount of time and complete more projects in less time compared to other software or traditional methods.
Simple Transcript Editing
Editing is very simple thanks to a simple interface where every tool is adjacent to another. The text shows where the audio is so the user can easily follow each word and make sure that the file is up to their standards.
Cloud-Based
All the files are stored in Maestra's cloud so the files you work on do not take up space on your device. Also, the files will be stored neatly depending on which tool they are using if the user wants to get back and readjust certain elements.
Accurate Transcription
Accuracy is key when it comes to transcription because you save a lot of time when the transcription is highly accurate. Maestra's transcription tool is a trustworthy transcription software that can transcribe voice memos with impressive accuracy.
Frequently Asked Questions
Can I convert voice memos to text?
Yes, Maestra users can transcribe audio files to text within seconds. Simply upload and let the automatic transcription software handle all the work.
How do I transcribe a voice memo from iPhone to text?
To transcribe a voice recording from iPhone, the user can upload the file to their computer
How do I turn a voice recording into text?
By uploading voice recordings to Maestra's online transcription tool, the audio to text conversion will begin automatically and you will receive transcription in your preferred format.
How do I get a transcript from a voice memo?
Upload the voice memo to Maestra's transcription software and receive the full transcription within seconds. Then, choose from a variety of formats to export in.
Easily Edit Your Text
With Maestra's text editor you can easily make changes to the text, and automatically translate the text to 80+ foreign languages at no additional cost.
Export as MP4 video with custom text styling!
Export your text as a Word File, PDF or TXT
Audio Transcript Synchronization
Automatically Generated Timestamps
Detect different speakers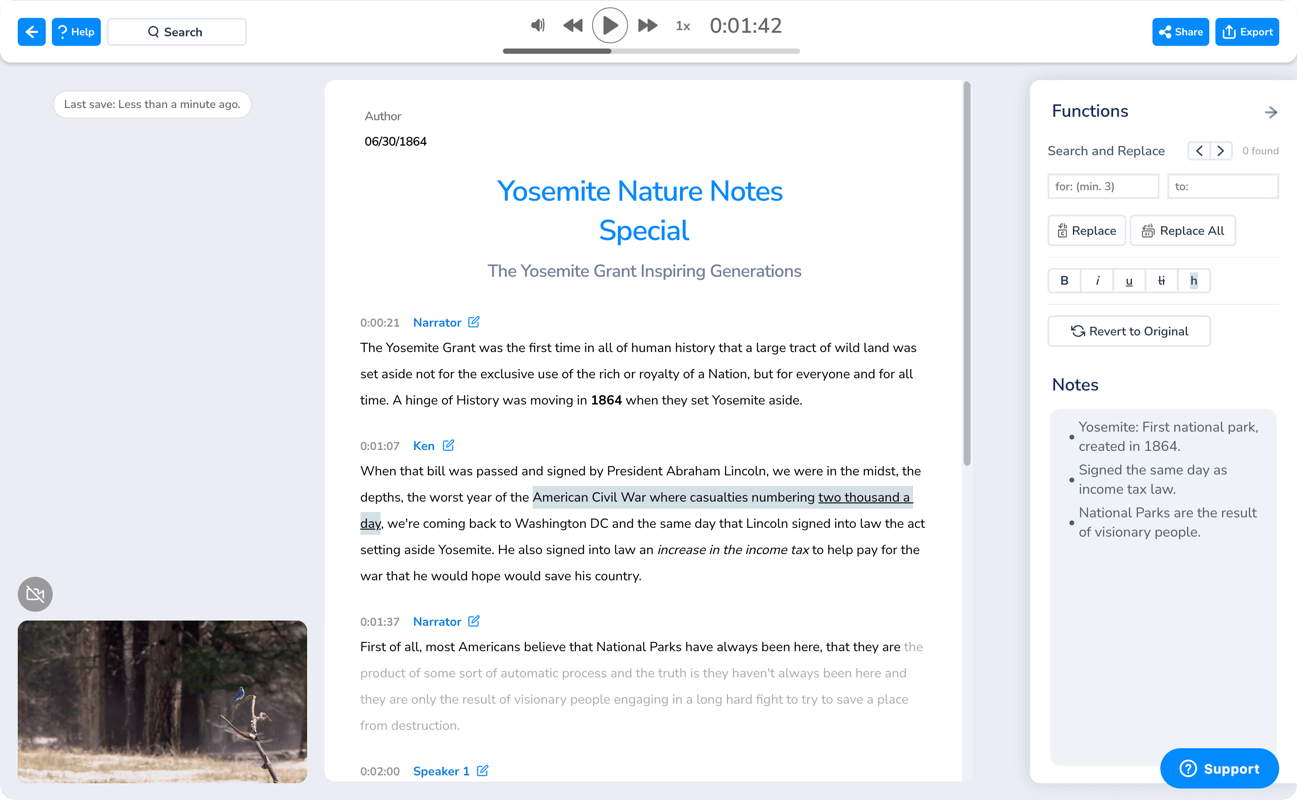 Custom Styling
While you automatically translate audio or video files, Maestra also allows you to style the text by offering multiple fonts, sizes, and colors, as well as additional custom text styling tools.
After you transcribe voice memos, you can then have the content rendered inside the cloud servers of Maestra so your device doesn't have to crumble between the intense load of media encoding. Your file should be ready to be exported within minutes and once it is ready you can download the transcription file right through your browser.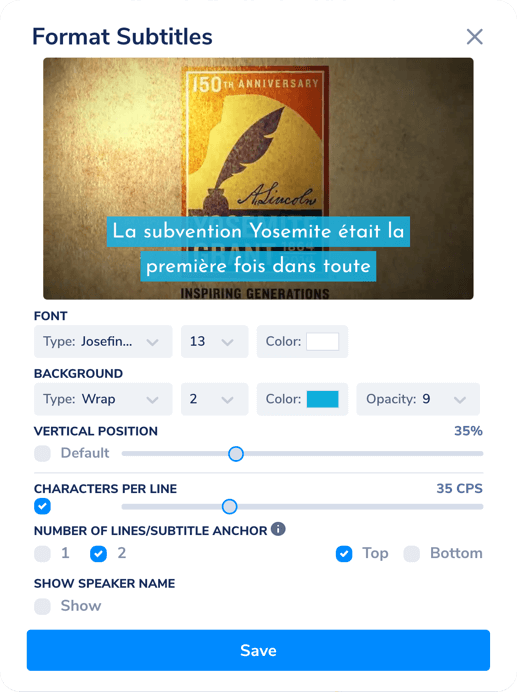 Maestra Teams
Create Team-based channels with view and edit level permissions for your entire team & company. Collaborate and edit shared files with your colleagues in real-time. Translate voices with Maestra's online voice translator.
Collaborate and edit the audio file
Maestra's audio translator allows you to edit and share the translated text in a collaborative environment.
Security
The process is completely automated. Your audio and media files are encrypted at rest and in transit and cannot be accessed by anyone else unless you authorize. Once you delete a file, all data including the media files and the text will be instantly deleted. Check our security page for more!
Multi-Channel Uploading
Translate audio files after uploading from your device, Google Drive, Dropbox, Instagram, or alternatively by pasting a YouTube or public media link.
Customer Reviews
What people are saying about Maestra