Sermon Transcription Service
Online sermon transcription services in 100+ languages.
Secure and accurate transcripts within seconds, including a free trial.
*No credit card or account required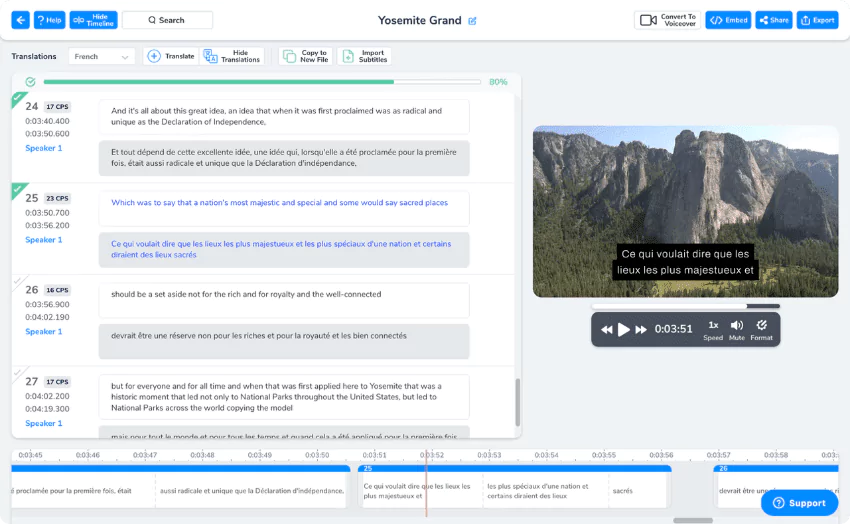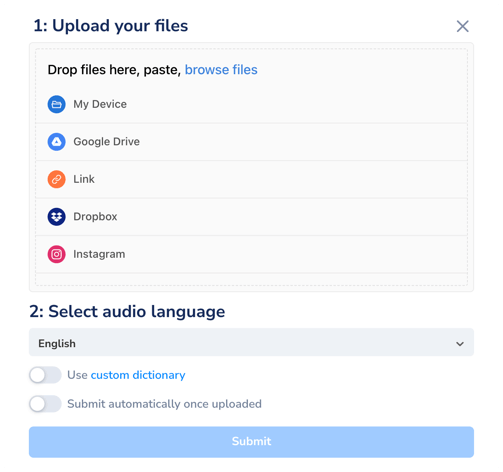 1

Upload Audio File

Click the button above and upload the sermon audio to Maestra. You will be redirected to the transcript editor and the transcription will begin automatically after the upload.
2

Automatic Sermon Transcripts

The average time spent transcribing a sermon is around 10 hours per week. With Maestra's automatic transcription service, those 10 hours can be dropped to mere minutes.

With impressive speed and accuracy, sermon transcription is seamless and simple. You can get many more sermons transcribed in no time, and spend your spare time on everything else you need to accomplish.
3

Edit and Export

Edit through the advanced transcript editor and polish the transcript to your liking. Then, you can export the sermon transcript as a Microsoft Word, TXT, or PDF file.
Benefits of Sermon Transcription Services
Accessibility
Transcription makes sermons accessible to hearing-impaired audiences, as well as individuals who prefer reading over listening. So, having a sermon transcription invites new members to church sermons, growing their audiences and showing how accessible sermons can be to every potential member.
Language
In general, sermons are local events. But this doesn't mean that everyone in your local audience speaks the same language, or that you should keep it strictly local. Having sermon transcripts in multiple languages broadens the target audience of church sermons, inviting everyone to comprehend the teachings and opening the doors to endless growth possibilities.
Improved Comprehensibility
While the sermon is going on, some words can slip by, resulting in misunderstandings or absent information. By having sermon transcripts, you keep a record of all your sermons and present it to your audience, allowing every single piece of information to be understood by each member.
Sharing and Distributing
Sharing is caring, and distributing sermons is possible through transcribed sermons. You can have the sermon transcription ready at hand, and distribute it to your members, or potential members to make sure that your sermons exist outside of the church. And that they keep being shared by the community.
Transcribe as You Speak
Maestra's live captioner can transcribe sermons while they are being spoken. Live captioning is speech being converted to text in real time. So, if you want to have a practical approach and transcribe sermons simultaneously as they are happening, give Maestra's free live captioning tool a try!
Maestra Teams
Create Team-based channels with view and edit level permissions for your entire team & company. Collaborate and edit shared files with your colleagues in real-time.
Collaborate and edit
Maestra's sophisticated editors allow you to share transcription in a collaborative environment similar to Google Docs. Invite your friends to the file by typing their emails.
Transcribe sermons in
80+ Languages
Secure
The process is completely automated. Your transcripts and audio files are encrypted at rest and in transit and cannot be accessed by anyone else unless you authorize them. Once you delete a file, all data including audio files, transcripts, or comments that might have been made on that sermon will be instantly deleted. Your data will be safe with us! Check our security page for more!
Frequently Asked Questions
How do you transcribe a sermon?
You can transcribe a sermon using Maestra's free audio to text converter. Receive the sermon transcripts within seconds, edit the transcript, and export it in multiple text formats.
What are the benefits of sermon transcription?
Sermon transcription has multiple benefits such as increased accessibility, sermons in multiple languages, easy distribution, and improved comprehensibility. Using sermon transcription services eases every step of sermon transcription to save time and effort while creating new possibilities for sermons.
Request Demo
Customer Reviews
What people are saying about Maestra's sermon transcript generator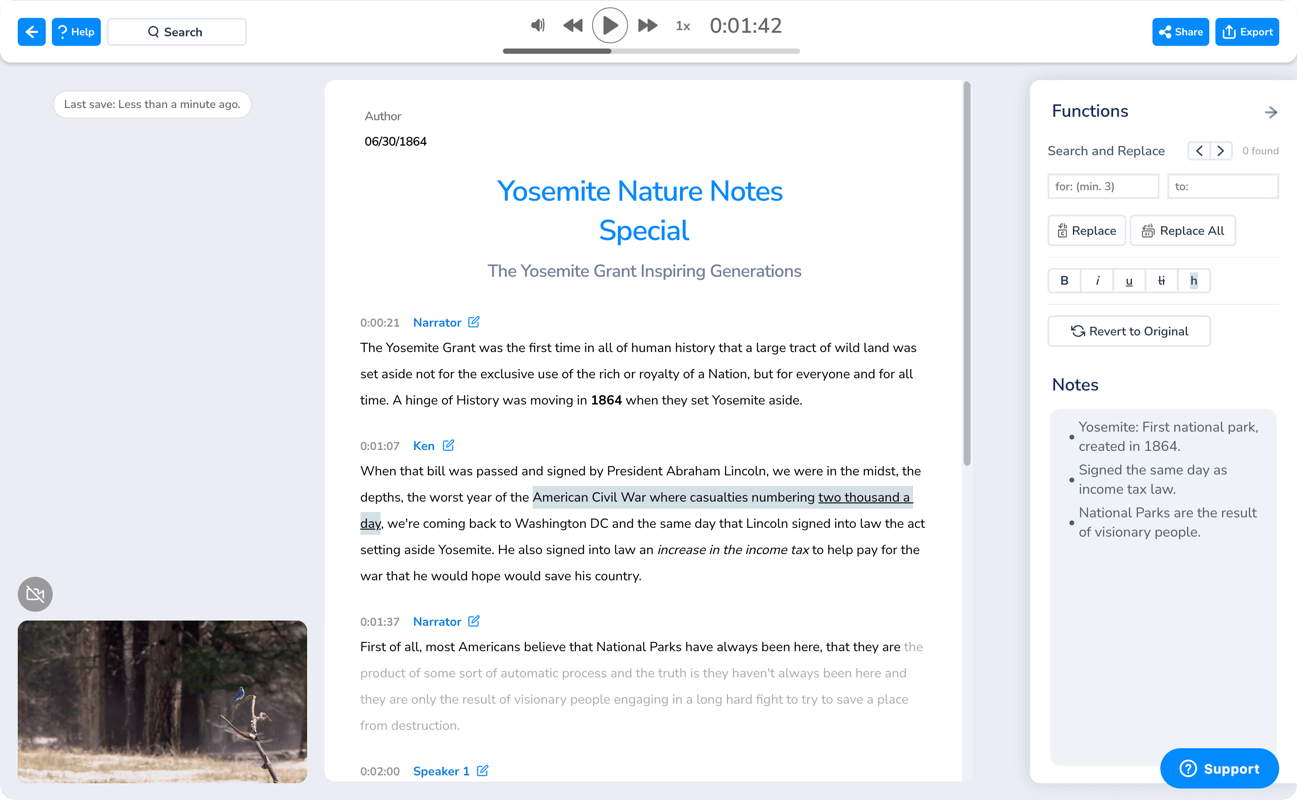 Register
Grow Your Audience with Maestra
Once you transcribe your sermon and receive the sermon transcription as text files, it opens the doors to many possibilities. The content becomes much more accessible even though sermons are traditionally audio content. Accessibility increases because people can follow your sermon wherever and however they want since they will have the text version, and hard-hearing viewers can enjoy and better consume the content.