Automatically Create French Subtitles & Closed Captions
Maestra subtitling tool can create subtitles & closed captions in 80+ languages including English, Spanish, French, Chinese and more. There is no file size limit. It's affordable, easy to use and only takes a few minutes.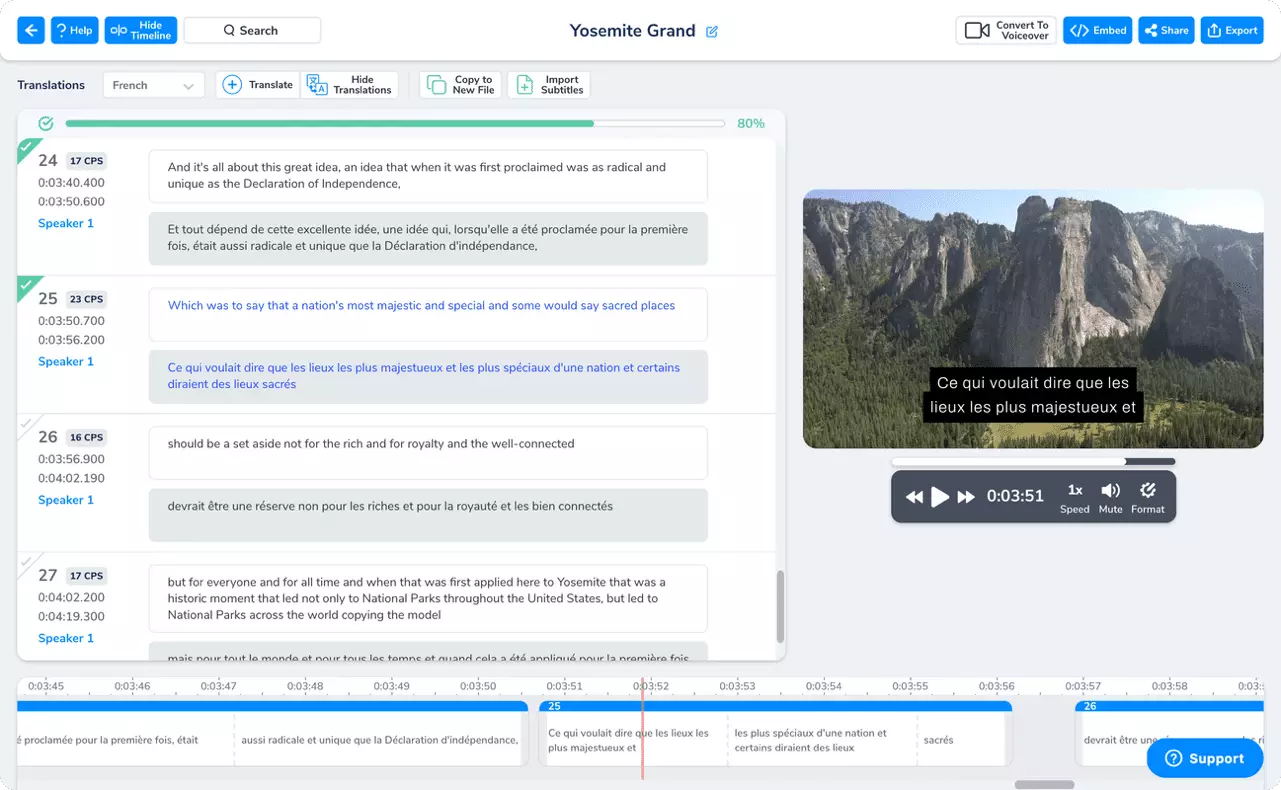 Maestra is the best way to create French subtitles & captions in 2022!
How to automatically create subtitles and closed captions in French?
1
Upload the video file to generate subtitles in French and see Maestra in action within seconds.
2
You can upload from Dropbox, Instagram, Youtube, Google Drive, or your depository.
3
Translate your subtitles to 80+ languages with just a single click.
4
Proofread, make edits, and export. Convert your video or audio file to SRT (SubRip) or VTT (WebVTT) file.
Create French subtitles automatically with
awesome features:
Automatic Speaker Detection
Our CC maker software will not only transcribe audio automatically, but create speaker tags automatically for each speaker.
Punctuation Included
Your automatically generated SRT file will include punctuation such as commas and periods, helping you save even more time with Maestra's web captioner software.
Accurate Audio to Text Subtitles & Translations
Maestra's automatic speech recognition software has very high accuracy, helping you save time when editing your subtitles. Translate into 80+ languages with a single click.
Upload In 15+ Formats
With Maestra's automatic subtitle generator, you can upload in 15+ formats including MP4, MP3, AVI, MOV, MKV, M4A, M4V, WMV, WMA, WAV and OPUS.
Convert videos to subtitles
80+ Languages
Maestra Teams
Create Team-based channels with view and edit level permissions for your entire team & company. Collaborate and edit shared files with your colleagues in real-time.
Secure
Process is completely automated and secure. Check our security page for more!
Customer Reviews
What people are saying about Maestra