How to generate a URL for SRT/VTT files?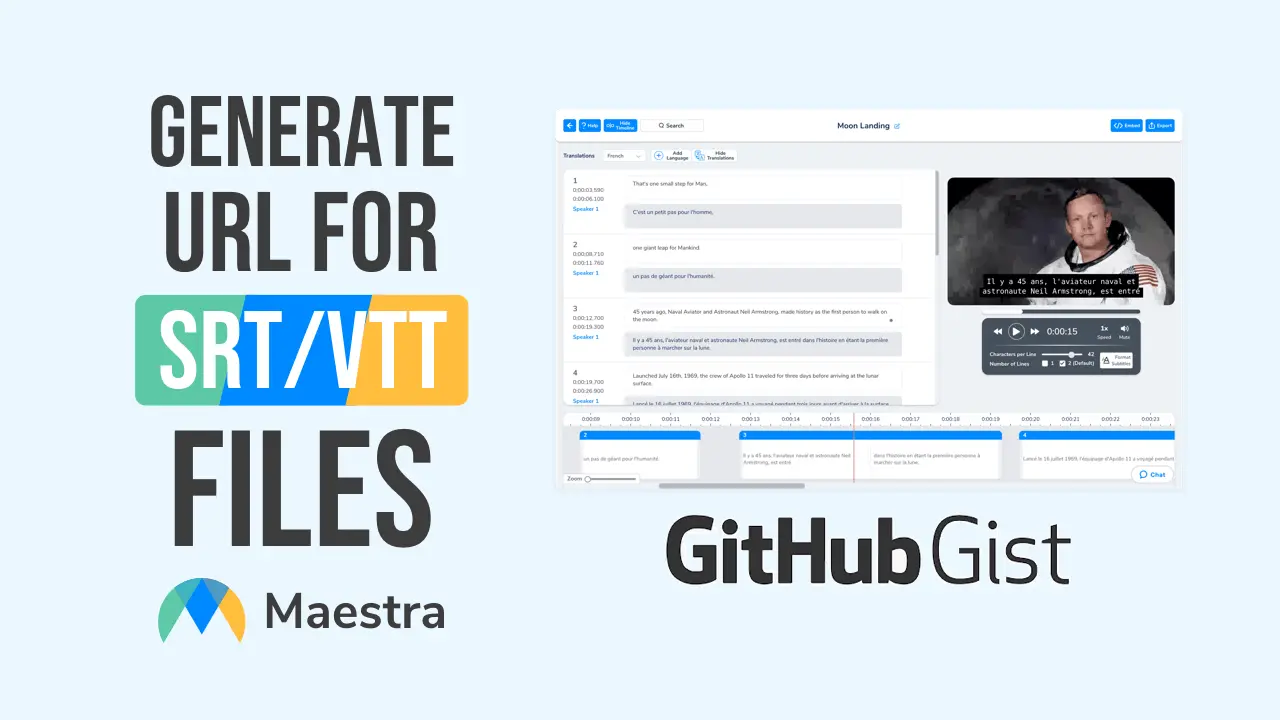 In this article, I will be showing an easy method to create a URL of your SRT or VTT files. I will be using a free service, GitHub Gist. With Gist, you can easily generate URLs of your text files. Here is a step by step explanation:
Go to GitHub Gist
Sign-up, or Login to your GitHub account
Go to GitHub Gist again. It should look like this:

​Fill out the page with your subtitle file. Here is an example below:

Click on "Create secret gist".
On the next page, click on the "Raw" button.

The next page is the URL of your SRT/VTT file. You can use it for your website.
________________________
Maestra offers solutions to generate your subtitle files automatically. Maestra's software suite is an indispensable tool for generating SRT/VTT files. To learn more, visit our website and sign up for a free trial.