Transcribe Meetings
Transcribe meetings within minutes with Maestra's accurate meeting transcription software.
Get Started
* No credit card or account required
How to Transcribe Meetings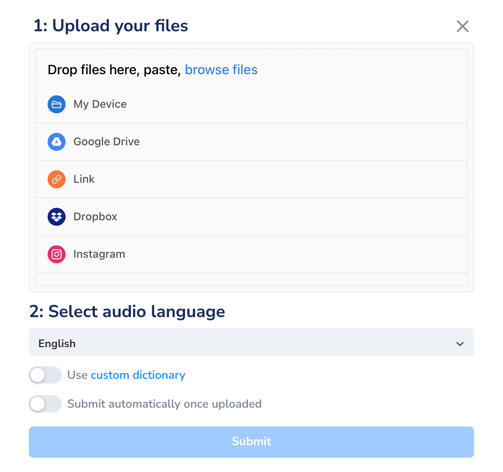 1

Upload the Meeting

Upload the video or audio file of the meeting to start transcribing immediately and see the transcription within seconds.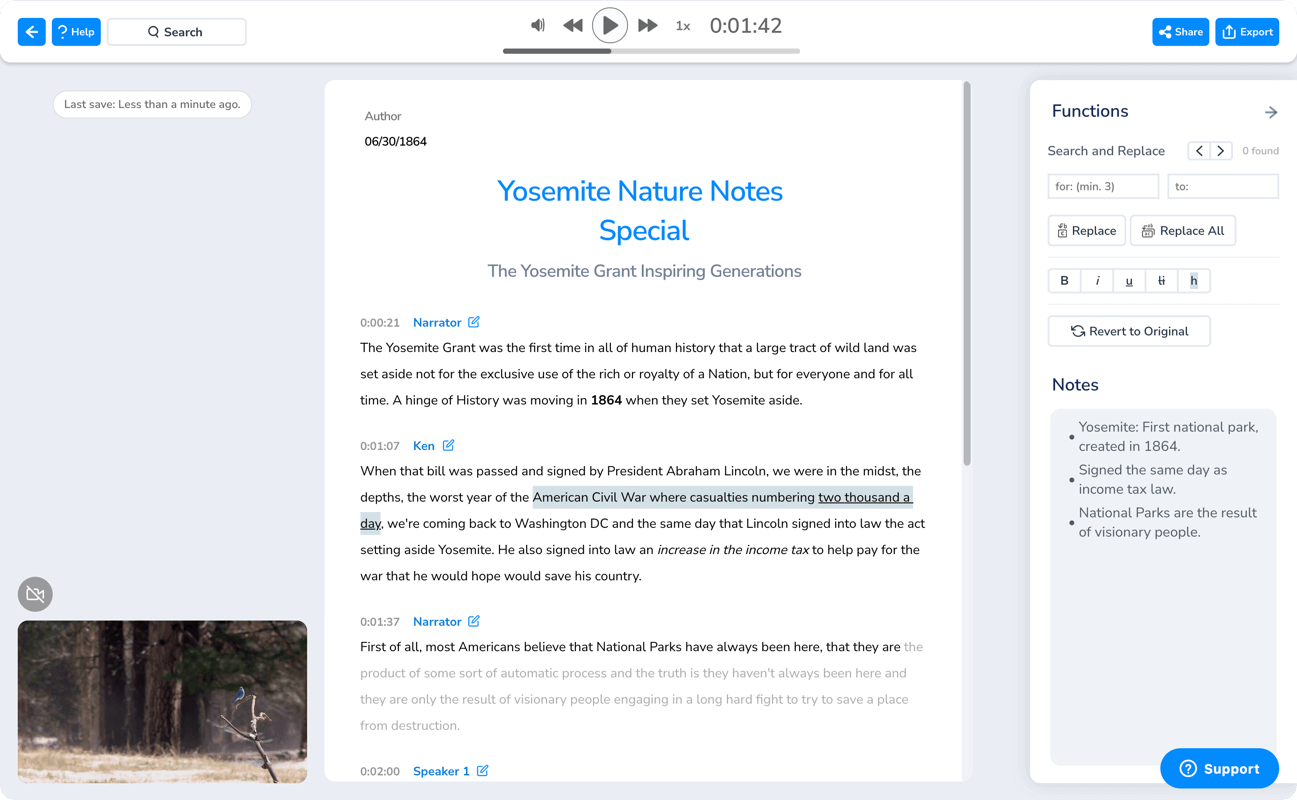 2

Automatic Meeting Transcription Software

Maestra's transcription tool is an automatic transcription software that is accurate and fast. Users can transcribe long meetings within minutes and receive the transcripts to edit and polish.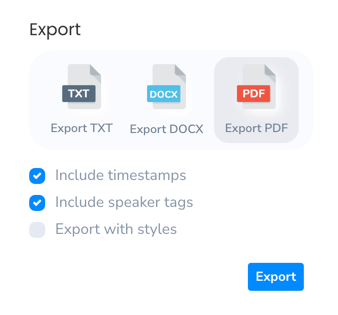 3

Edit and Export

Maestra's advanced transcript editor allows users to edit every part of the text to polish the transcript and export in many file formats such as TXT, DOCX and PDF.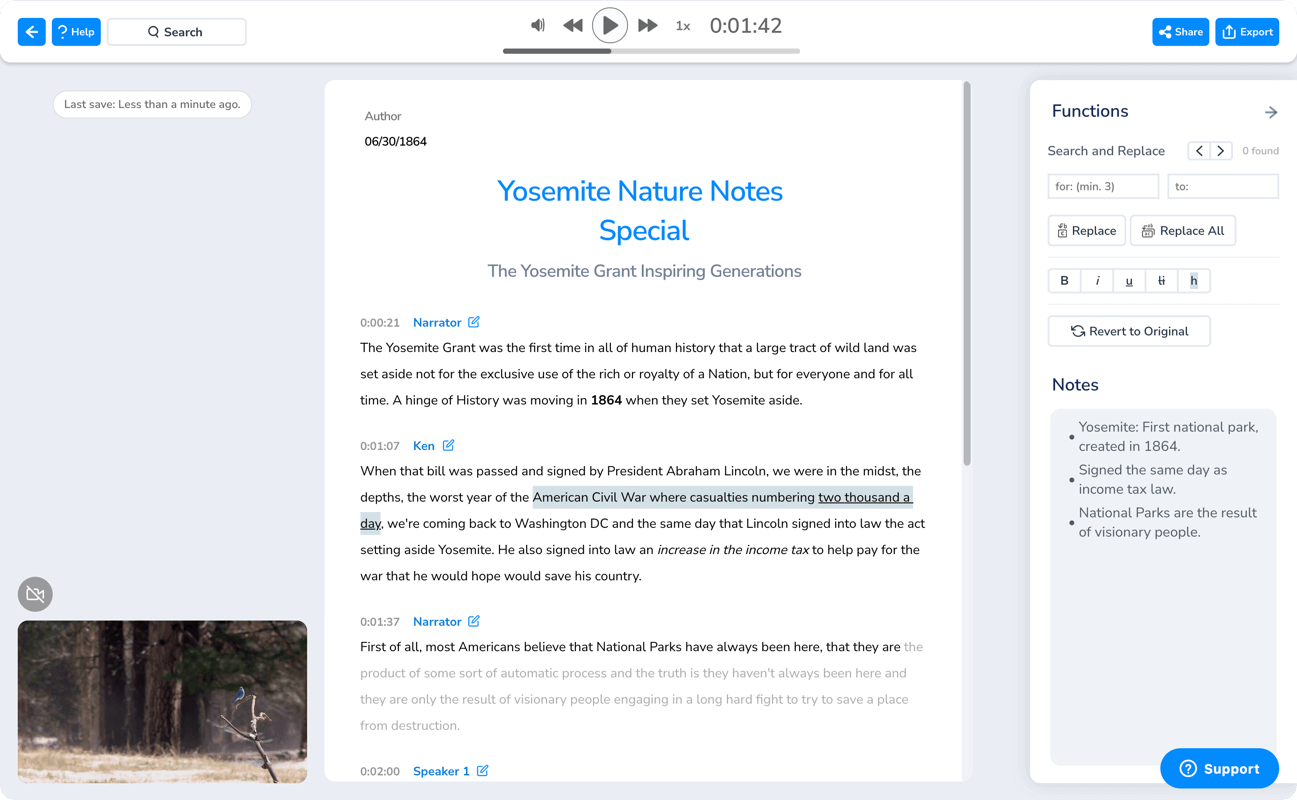 Meeting Transcription Software
Maestra's transcription tool can be used to convert meeting recordings to text within seconds. This can be beneficial for you or your business, and instead of manually transcribing meeting recordings, using an automatic transcription tool can make your job as easy as it can get.
Even if the transcription needs to be a %100 accurate, automatic meeting transcription is the way to go to save time.
Maestra provides high accuracy transcription services and this proves to be useful for professional transcribers since fixing a few mistakes takes less time than transcribing a whole meeting by yourself.
Transcribe Zoom Meetings
Through Maestra's Zoom integration, you can directly upload a Zoom meeting to Maestra and transcribe it. Since Zoom is one of the most popular meeting applications in the world, having a dedicated integration is incredible for transcribers who often need to do meeting transcriptions of Zoom calls.
Even if you need to transcribe a single meeting, try Maestra's meeting transcription software and see the transcript within seconds with our free trial.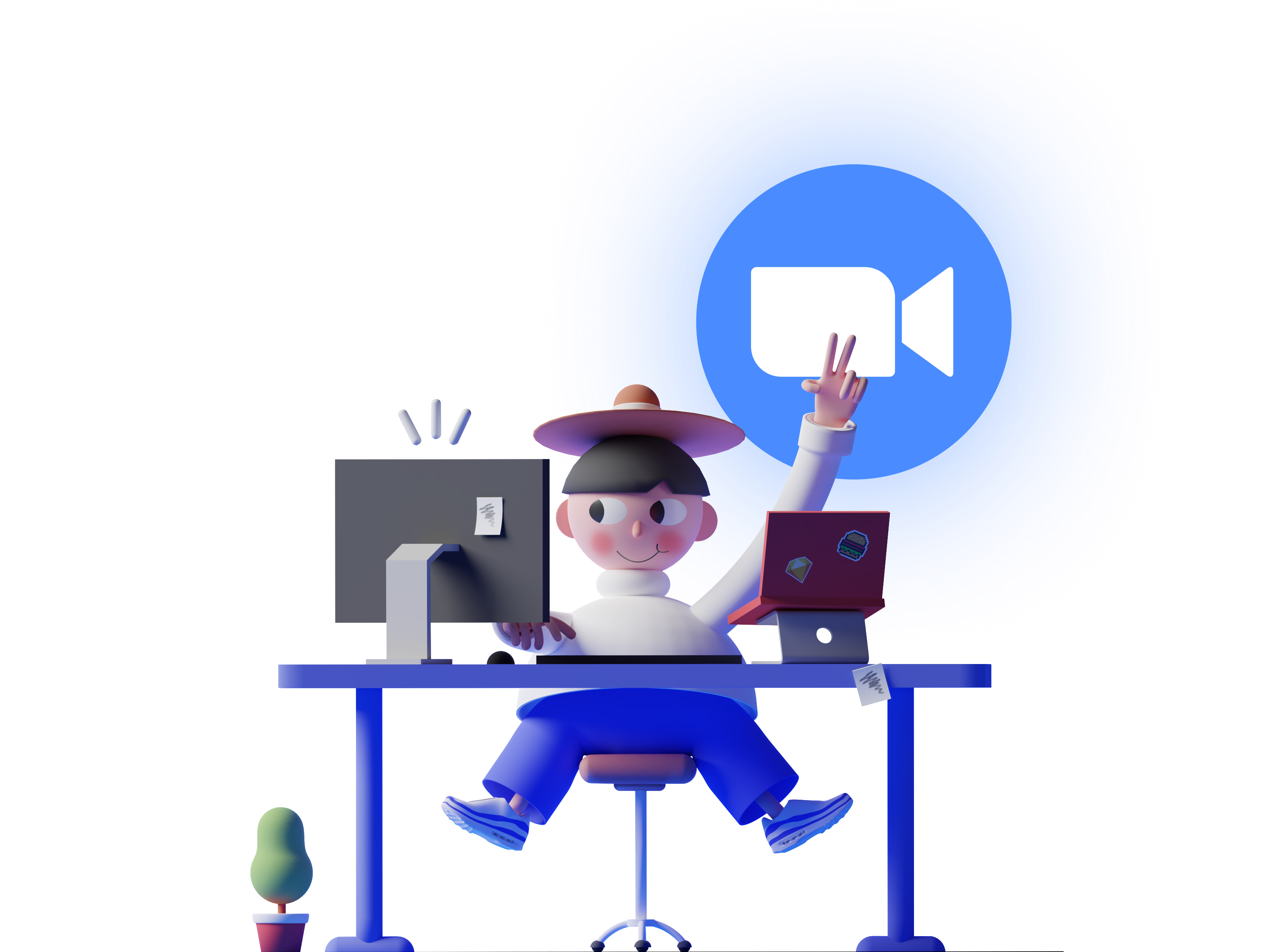 Quick and Accurate Meeting Transcripts
Online meetings are a part of remote working companies and if you are a remote worker, you can benefit from the best meeting transcription software there is. Transcribe virtual meetings to share them with your colleagues, remember the content, save it as a reminder, or keep a record.
Maestra's meeting minutes transcription software uses state of the art speech recognition technology to convert audio into text. And by using our custom dictionary, you can make sure that the voice recognition is precise in transcribing specific words. This is crucial for workers in fields where special terminology is used every day, which is the case for many industries.
An automatic speech recognition tool is how anyone should transcribe audio of a meeting recording. So that you can spend your valuable time on key points and important meeting notes.
Easily Edit the Meeting Transcript
The transcription accuracy of Maestra's speech to text technology is state of the art. Yet users might need to adjust pieces of the text to get a %100 accurate transcript. Important meetings need to be accurately transcribed, which is why it is important to have a simple yet advanced transcript editor.
Audio quality is crucial for accuracy in audio transcription but not every video or audio file has incredible audio quality. Maestra has various tools to help the users adjust any mistakes that might occur.
The text is split into different timecodes and the video will immediately jump to wherever you choose in the text. You can fix multiple similar mistakes with the replace all function or revert the changes you make to the text.
The editor provides the option to change the appearance of the text, like making characters bold, italic, or underlining them. Also, different meeting participants are assigned as different speakers by automatic speaker identification.
Frequently Asked Questions
What is a meeting transcription?
Meeting transcription is the text version of the audio of a meeting. Transcribing meetings can be beneficial for various reasons in the professional world, and is demanded by many companies.
What is the best way to transcribe a meeting?
Using an automatic transcription software is the way to go when transcribing meetings. Maestra's automatic transcription software can help you transcribe meeting audio within minutes. Upload your meeting now and see the transcription within seconds with Maestra's free transcription trial.
How do I transcribe a meeting to text for free?
Anyone can upload their meetings to Maestra's transcription tool and see the transcription within seconds using our free transcription trial.
How do you transcribe minutes of meetings?
Maestra's transcription services allow you to transcribe minutes of meetings in a matter of seconds. Try Maestra's transcription trial now by uploading a meeting and automatically transcribing it.
How do you transcribe a virtual meeting?
Virtual meeting recordings can be transcribed through live transcription, by manually transcribing through listening to the audio, or by simply uploading the meeting to Maestra and receiving the transcript within seconds.
Customer Reviews
What people are saying about Maestra