Transcribing Zoom Recordings
---
1. Create a Maestra account or log in using a Gmail account.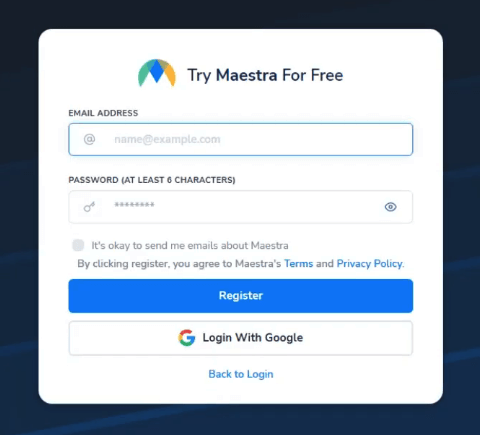 2. Click "New Transcription", "New Subtitle" or "New Voiceover" in the upper left corner depending on what you prefer.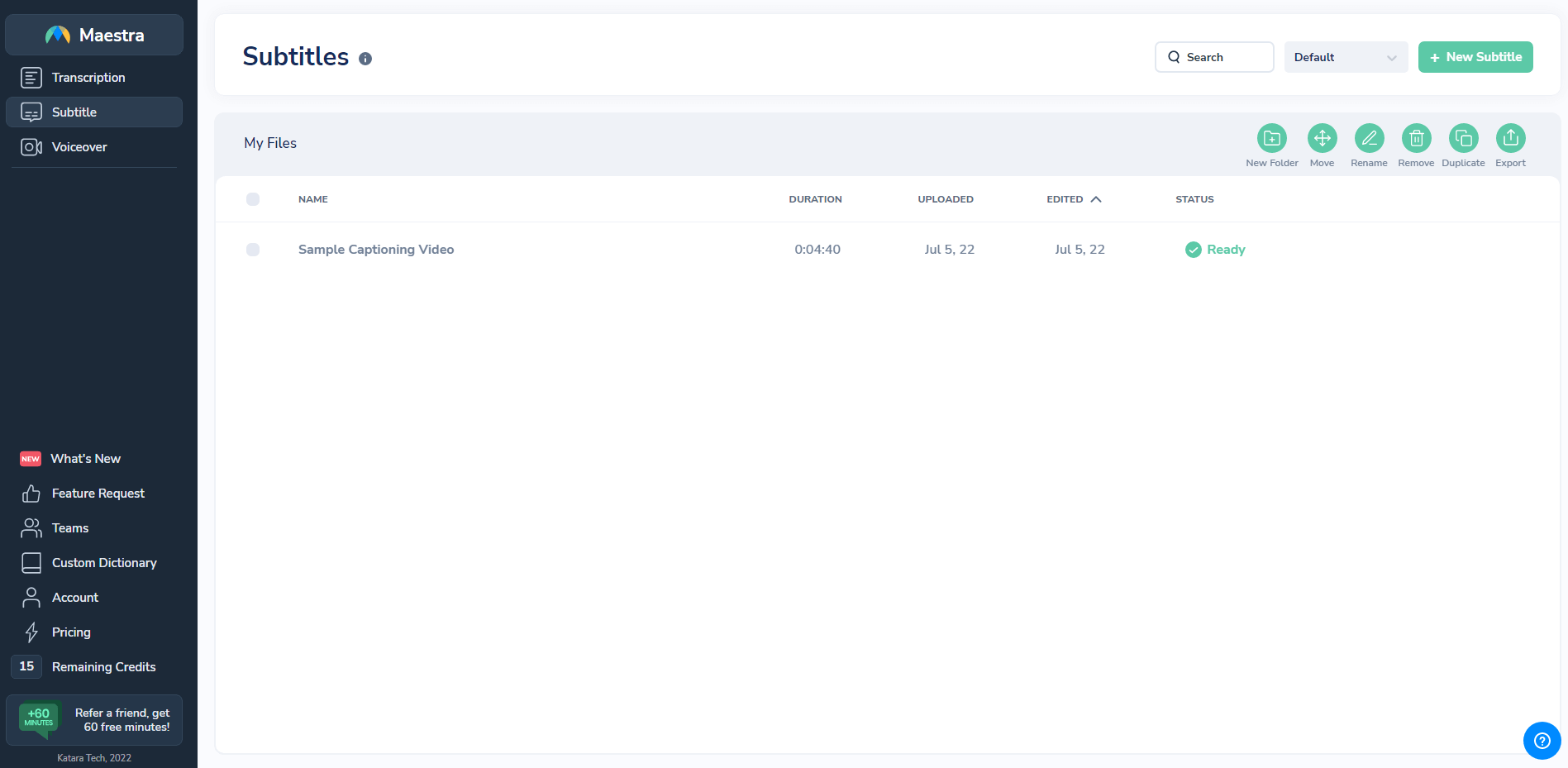 3. Choose "Zoom" amongst other options.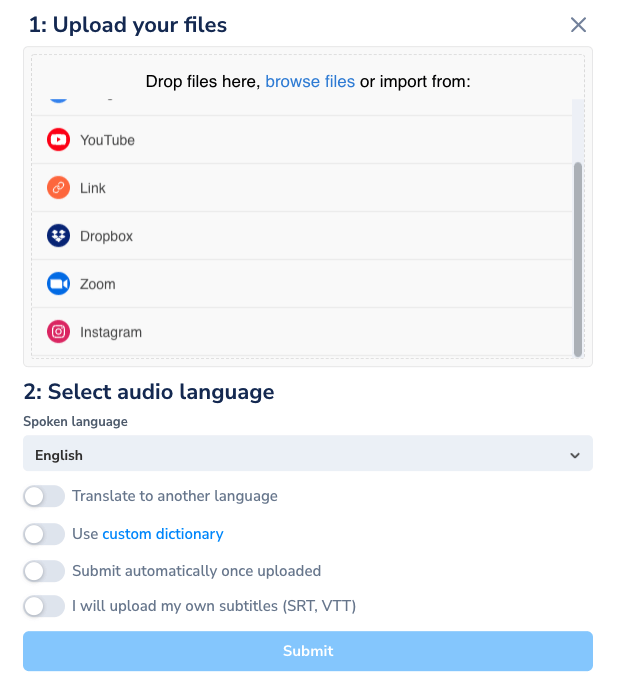 4. Authenticate with Zoom to start uploading recordings. This will direct you to the Zoom website. There you will need to give permission.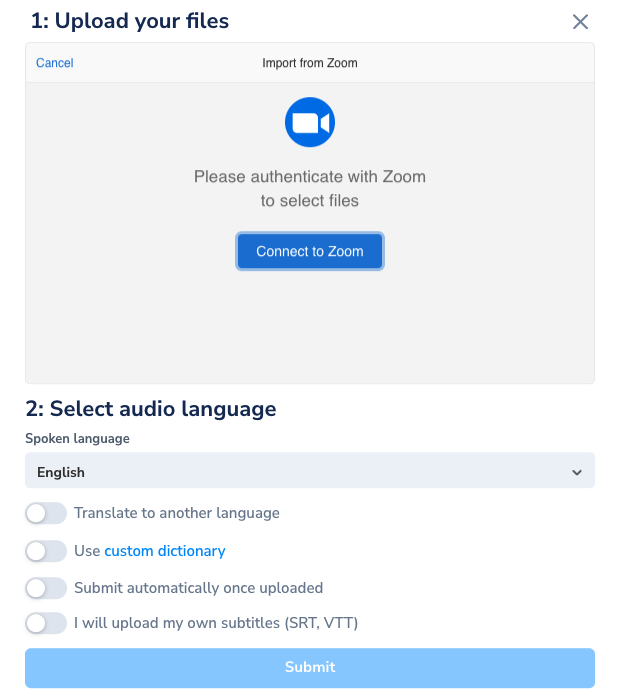 5. Finally, you can upload recordings directly from Zoom.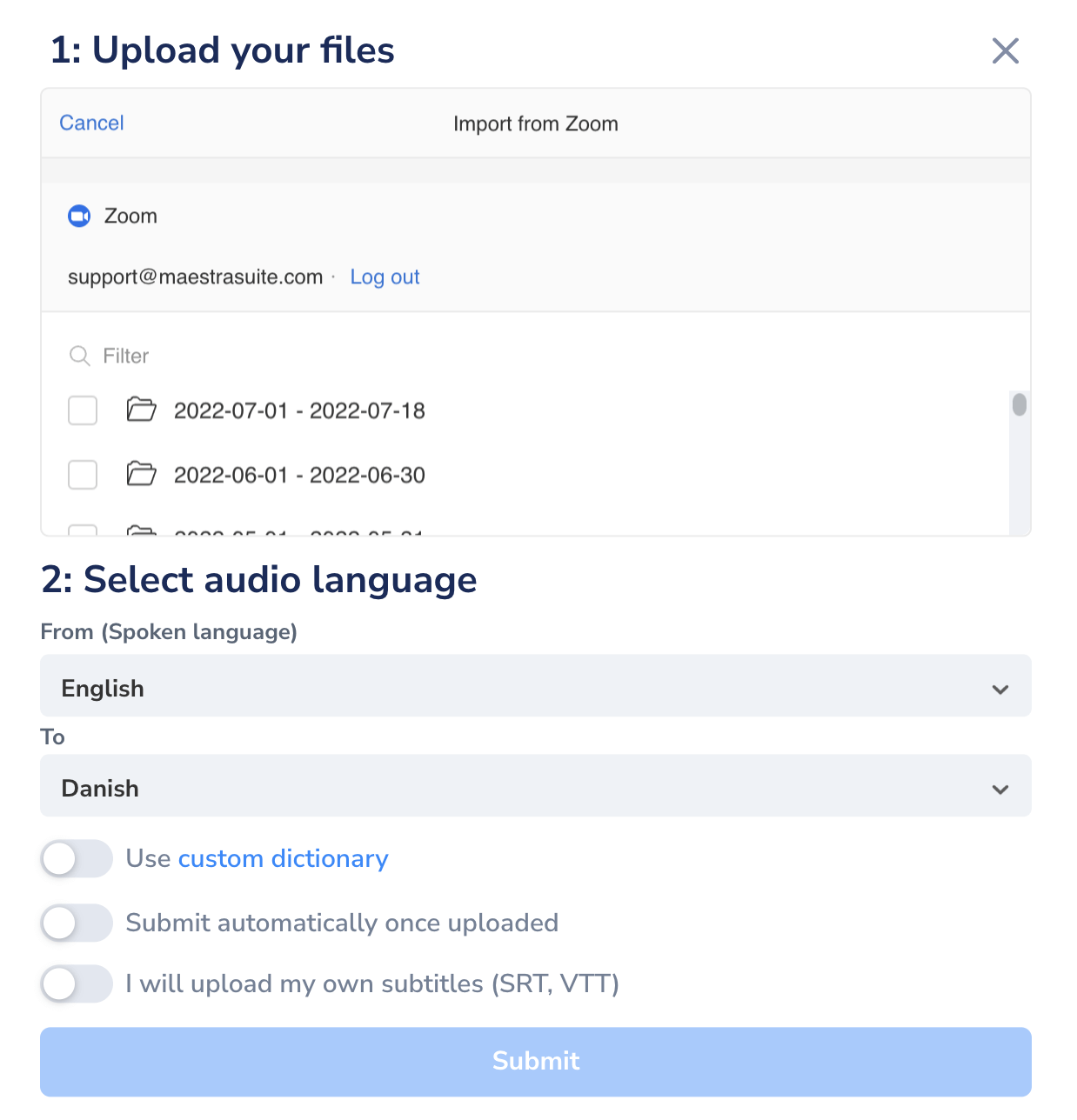 6. If you wish to uninstall, click the link below and then click remove.
marketplace.zoom.us

If you have further questions regarding the Zoom integration, feel free to contact our support by clicking the chat bot on the lower right corner of the screen and we will get back to you within minutes.
---