How to Add Multiple Language Audio Tracks to Youtube Videos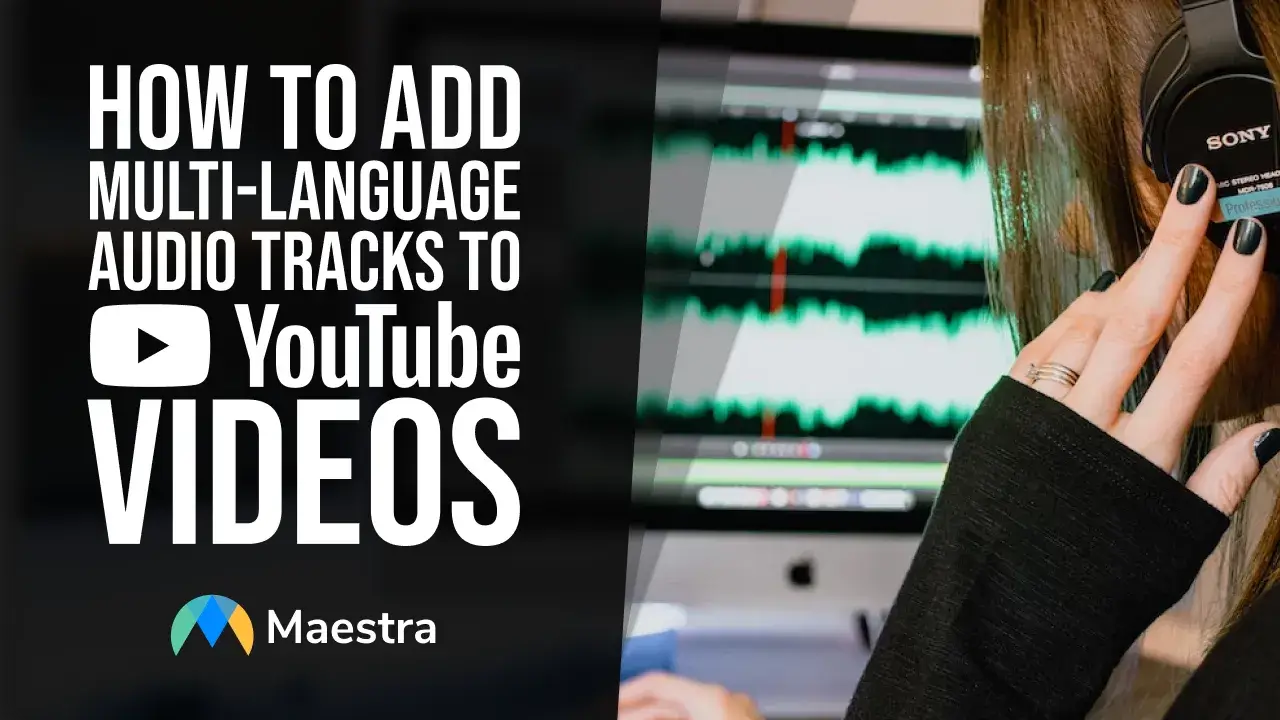 Before seeing how you can add audio tracks to Youtube videos (when the feature is out), let's talk about what this new feature is about and how it can be beneficial.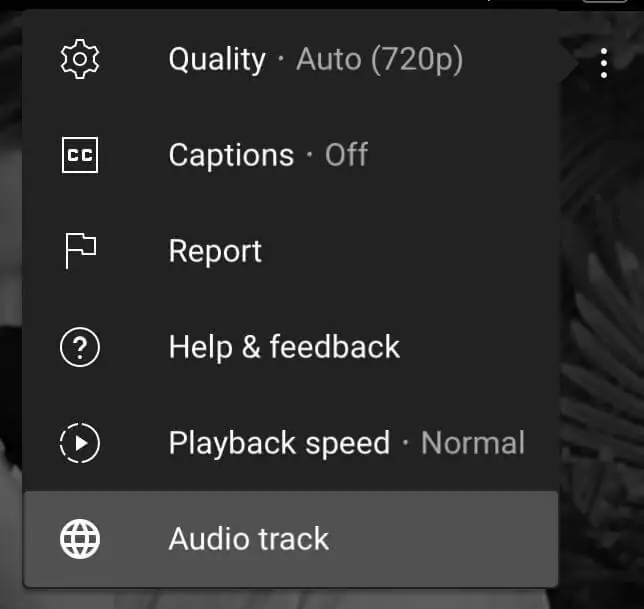 Youtube has had a subtitle feature for a while now and it is a beneficial feature for everyone around the world. If you frequently watch Youtube videos, chances are you have seen Youtube's captions with language options. These aren't just great for people who do not speak the language of the video but for clarity purposes. This is why captioning Youtube videos is great for boosting accessibility and viewership.
Multi-Language Audio Tracks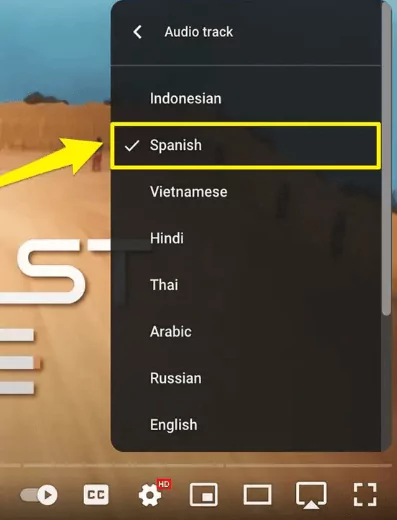 Just like captions, voiceovers are also a great way to boost the accessibility of your content and gain new viewers.
First of all, breaking the language barrier and allowing your videos to be consumed in multiple languages is a no-brainer if you are trying to grow your channel.
Secondly, sight-impaired viewers can easily consume the content if audio tracks are added.
Changing subtitles at will is great, but changing the audio of the video at will is next level.
There are many people who prefer voiceovers and everyday content like Youtube videos have never had multiple audio tracks.
The multi language audio feature is going to grant Youtube videos a whole new level of accessibility and ensure the growth of the platform, as well as the content creators.
How to Add Multi Language Audio Tracks to Youtube Videos
In Youtube Studio, head to the subtitles section and choose a video. Then, click "Add Language" where a new row will come up. Here, you can add audio files, subtitles, translated video titles, and descriptions to the video.
If you're unsure how to do this, let's see it step by step:
Click your account image on the top right corner of the screen and head to "Youtube Studio".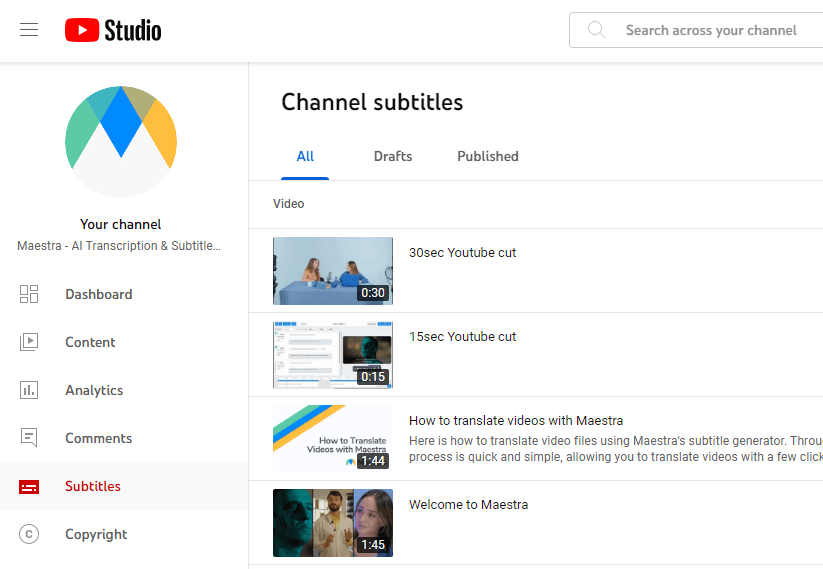 Click "Subtitles" to get to the subtitles section and choose a video.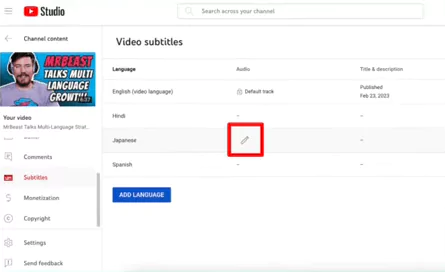 Now, click "Add Language" and choose a language. Then, a new row will show up where you can use the audio track feature by adding an audio track. Of course, you can continue to add additional audio tracks and multiple language tracks by adding more languages.
Generating Multiple Language Audio for Youtube Videos
I think it's safe to say that everyone sees how beneficial voiceovers are for video content. Even though voiceovers have been around for a while, they aren't used for everyday content while successful entertainment networks have studios that work for them in order to create voiceovers for every piece of media content they produce.
Now, to showcase MLA for Youtube videos, Mr. Beast has demonstrated multiple audio tracks in one of his videos. If Mr. Beast does it, it's probably a beneficial way to draw audiences. But not every content creator has the production budget that he has.
So, let's talk about how anyone can generate voiceovers for their Youtube videos and fully benefit from Youtube's multi language audio feature.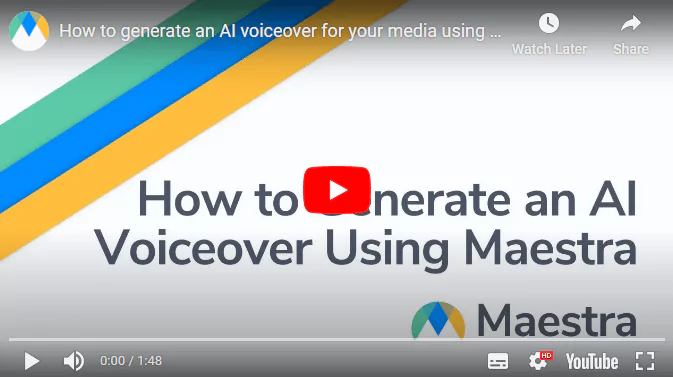 Maestra's video dubber allows users to automatically generate voiceovers for videos in 80+ languages. Within minutes, you can create a dubbed video and export the voiceover as an audio file to add it to your Youtube videos. Check out our quick tutorial on generating AI voiceovers for videos and give Maestra a go to maximize the accessibility of your content.