Translate Swedish Video to English
Advanced speech recognition software allows users to translate videos from Swedish to English within minutes.
*No credit card or account required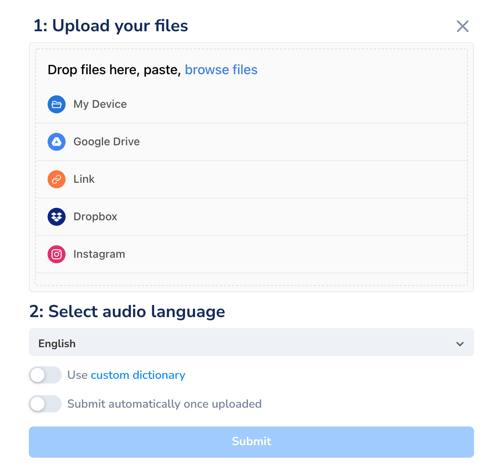 1

Upload video file to online client

Maestra does not require users to download anything. Instead, you can upload a video to Maestra's cloud and translate the video online. Upload from Dropbox, Youtube, Instagram, Google Drive, drag a file from your directory, or paste a link to upload files to Maestra.
2

Automatic Swedish Video Translator

After uploading the video file to Maestra's cloud, users can choose a target language to translate to after the transcription is finished. However, translating to multiple languages is available after transcription, which begins automatically after uploading.
3

Edit Translation and Export

When you translate Swedish video to English to generate subtitles or voiceovers, both tools have similar editors to help you perfect the file and export it in many formats that are used for multiple purposes on many platforms.
Accurate and Quick Video Translator
There are more than 80+ languages and multiple voice choices available for each language in Maestra's voice translator. Pick from AI-generated neural voices and automatically generate voiceovers in English, Swedish or any of the languages available in Maestra's online video translator tool. With advanced speech to text recognition software, Maestra transcribes the video files accurately which in turn makes the translations better. In just a few minutes, users can receive their translated files to edit and export in any format they want. Quick translation and transcription mean that you can work more on improving the file rather than manually translating.
Online Translation and Storage
The translation process is quick and simple and all the translations will be located in Maestra's cloud, as well as the original language version of the video. The translated text of the video easily can be transferred to the subtitle or the voiceover editor to maximize the reach of content and reach a global audience.
Video translation can be hard to store since you will need to store multiple versions of a single video, especially if you translate your videos to many languages. Which is precisely why cloud storage is great to store all your video files.
Widen your Audience Reach
After you translate Swedish to English, the video becomes available to an international audience, hence growing the viewership and drawing more attention to the content. Any kind of video translation work can improve the viewership potential of content by breaking the language barrier, especially translating to a popular language like English. With Maestra's video translator, users can translate a Swedish video to English within minutes and share the content on any platform.
Automatic Subtitles and Voiceovers
Generating subtitles or voiceovers in minutes is an efficient way to work when it comes to translation work. Save time by automatically translating, then use that extra time editing the translations with our advanced subtitle editor to get efficient results! Maestra offers a free trial version that does not require the use of a credit card. Try it out, translate a video and take advantage of the benefits.
Improve the Accessibility of Your Content
While subtitles grant accessibility to hard-hearing viewers, a voice translator can make your video content accessible to sight-impaired viewers which in turn means more viewers. Through Maestra, you can directly upload videos from your Youtube channel, automatically generate subtitles and add subtitles to the videos on your channel, all done through our editor. And if you decide to adjust the subtitles, the changes you make will be added to the video on the channel.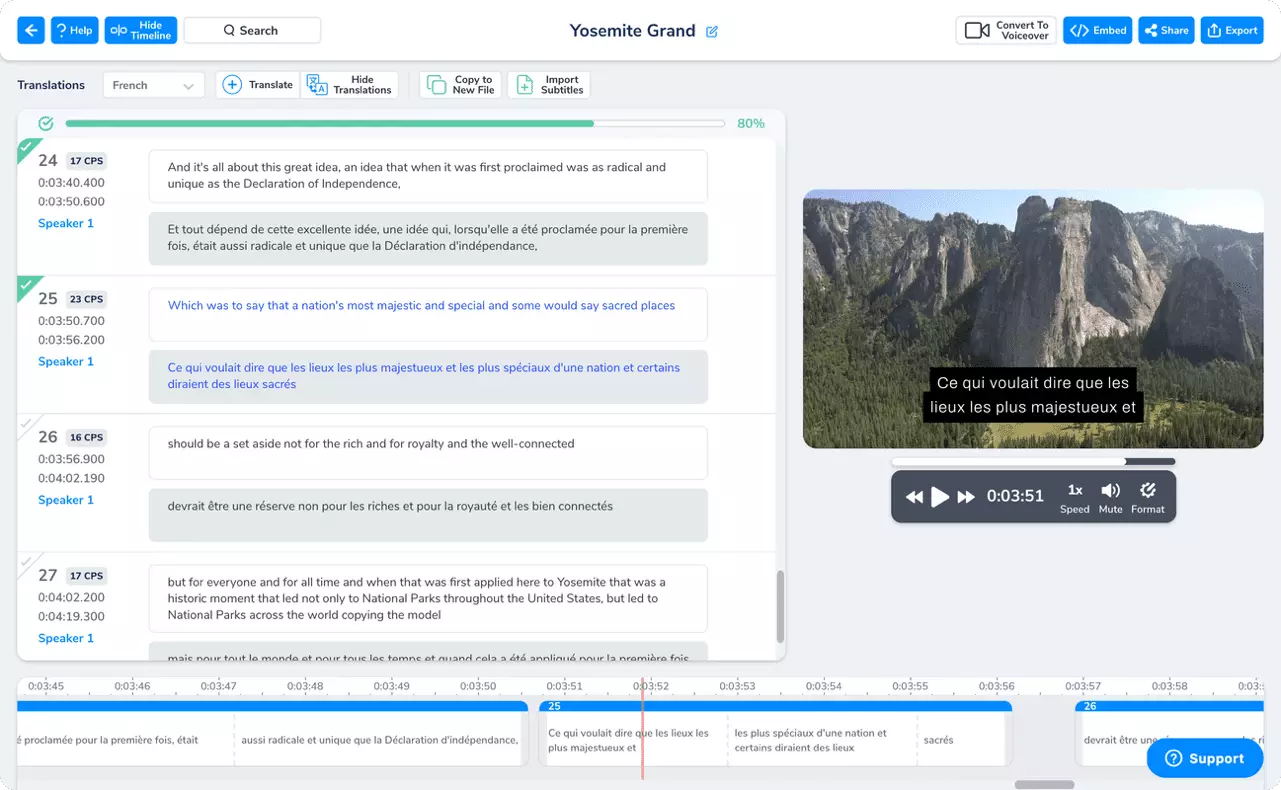 Easily Edit Your Text
With Maestra's text editor you can easily make changes to the text, and translate the text to 80+ foreign languages at no additional cost.
Export foreign language MP3 audio tracks.
Export in SubRip (.srt), WebVTT (.vtt), Scenarist (.scc), Spruce (.stl), Cheetah (.cap), Avid DS (.txt), PDF, TXT, DOCX
Audio Transcript Synchronization
Automatically Generated Timestamps
Detect different speakers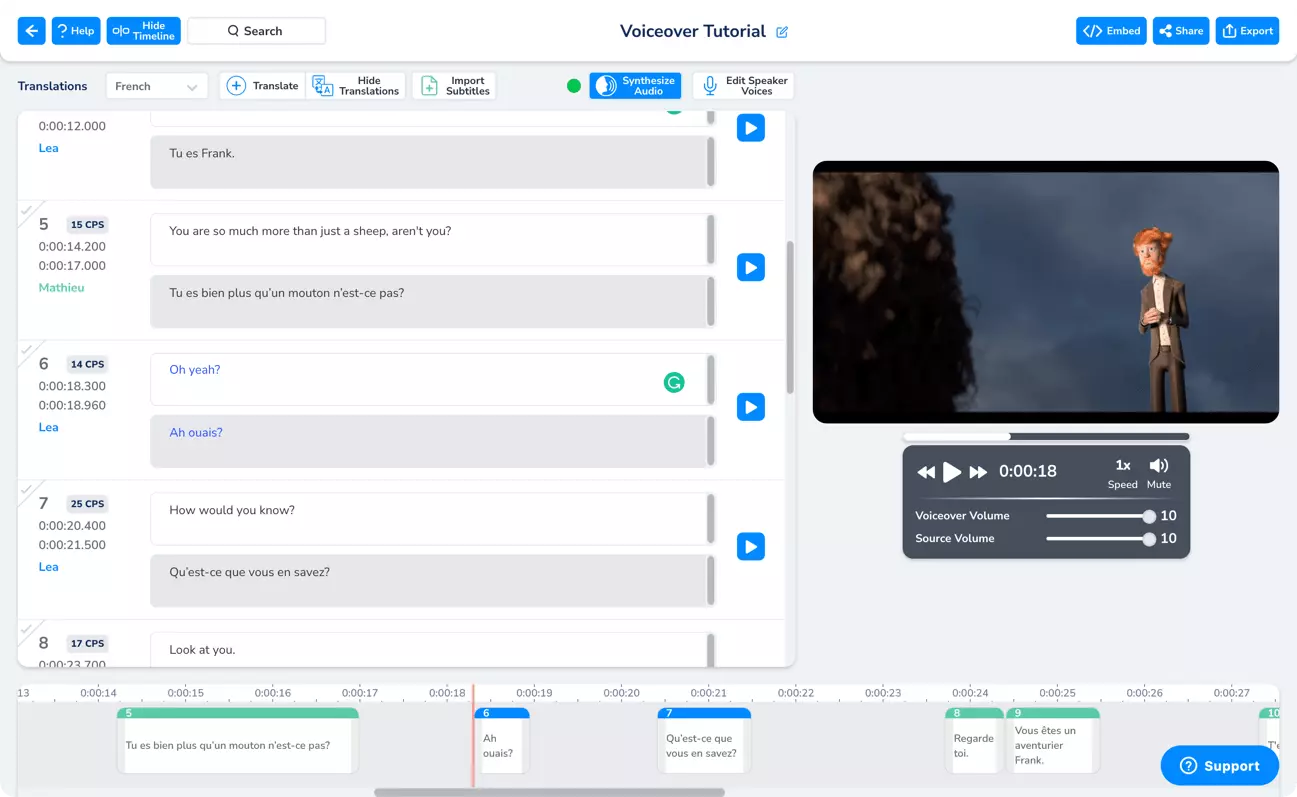 Maestra Teams
Create Team-based channels with view and edit level permissions for your entire team & company. Collaborate within the video translator and proofread translated files with your colleagues in real-time.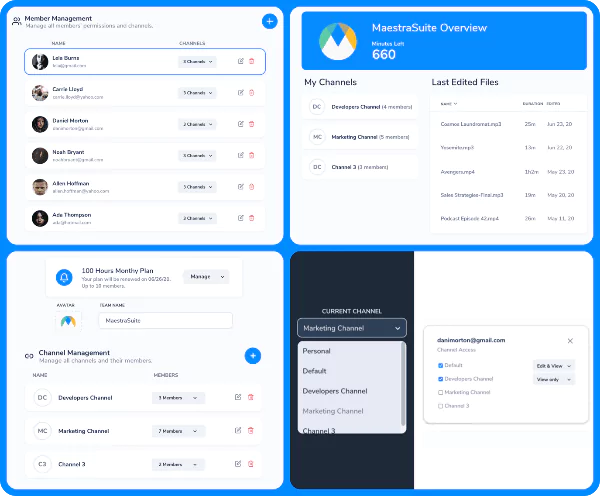 Collaborate Virtually
Maestra's video translator app allows you to edit and share the translated English text in a collaborative environment. Share your subtitle or voiceover translations via email in a Google Docs like manner.
Secure
The process is completely automated. Your files are encrypted at rest and in transit and cannot be accessed by anyone else unless you authorize. Once you delete a file, all data including the media files and the text will be instantly deleted Check our security page for more!
Multi-Channel Uploading
Translate Swedish videos to English by uploading from your device Google Drive, Dropbox, Instagram, or alternatively by pasting a YouTube or public media link.
Customer Reviews
What people are saying about Maestra