How to Transcribe an Audio File to Text on Mac 2023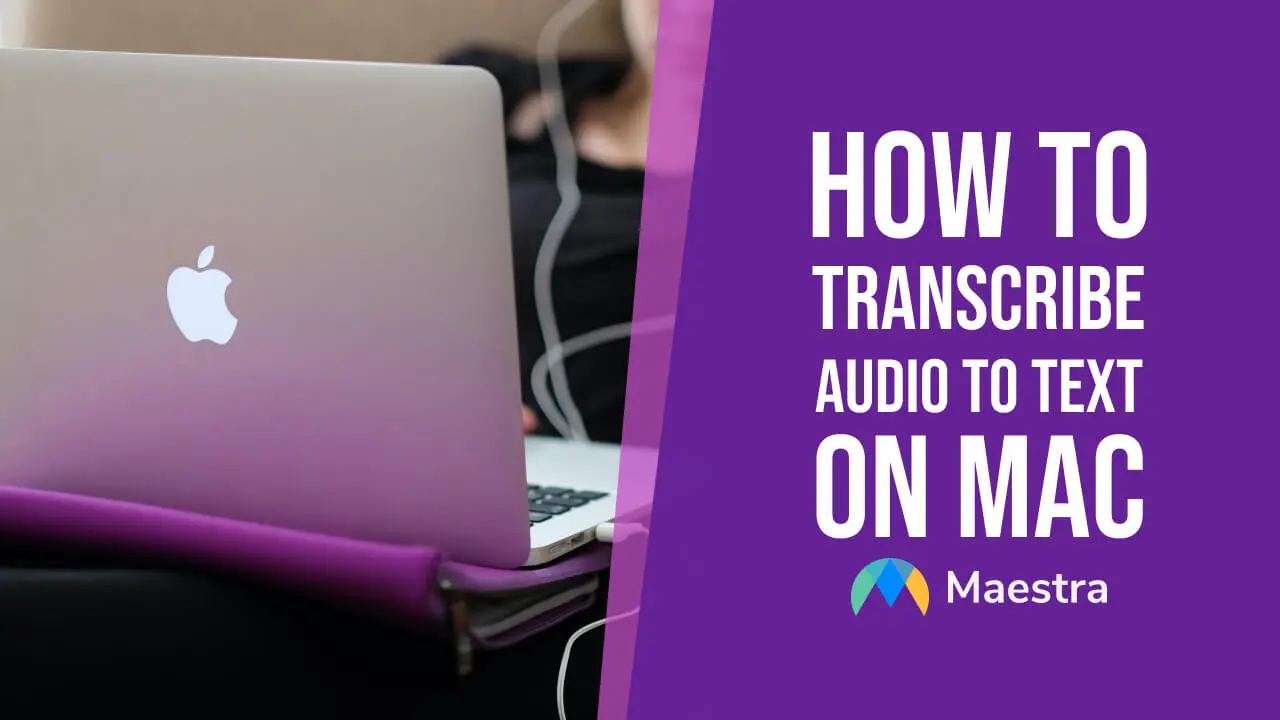 For those who aren't big on technology, transcribing audio can seem to be a tricky and tough task. Where do you begin, and which software do you use?
Some of the software you used many years ago might not be available anymore. For example, if you learned how to transcribe audio using a QuickTime player, it's time for an update, quick.
Put the early 2000s behind you and step into 2023 confidently. With our help, you can use MacOS Monterey to transcribe audio to text soon!
Transcribe Audio to Text Live: Using Dictation
First, let's cover the basics. Did you know you can easily turn live speech into text on Mac computers using the dictation feature?Here's how to transcribe the audio as you're saying or recording it:
Go to System Preferences (or click the Apple icon)
Click on "Keyboard"
Hit "Dictation," then select "On"
Enable dictation and choose a shortcut if desired
Open a document, use your shortcut, and start text transcription
If you've never used this handy feature, you'll love how simple it is to get a transcript while recording. Before you create videos or podcasts, all you need to do is remember to turn on dictation and then hit "record."
Transcribing Audio Files on Mac
Dictation doesn't always help transcribe audio files to text. Mac computers may not pick up what's coming through the speakers as you're playing your audio. You'll encounter the same issue when transcribing an audio file using Google Docs since it doesn't recognize recorded audio. What should you do?
To transcribe audio to text, some people like to download drivers. Transcribing audio files is fairly simple using this option, but you have to be very careful about the driver you download. You'll want to download a well-maintained and patched driver to avoid getting any viruses. (And yes, Macs can get viruses.)
There are a few driver options to convert recorded audio to text. Mac is compatible with Soundflower and Blackhole. However, you should use extreme caution if you don't want to compromise your system. You'd need to bypass security measures if you want to go this route, so we can't recommend it. Soundflower and Blackhole aren't updated much, and there's even an article about how dangerous BlackHole is.
Thankfully, we've got an option that allows you to transcribe files using the cloud. Keep reading!
Transcribing Audio on a Video File
If your goal is to transcribe videos to text, YouTube has a built-in tool that can help. Transcribe your video file using it to make video or audio transcription easy.
Here's how:
Upload the video to YouTube (feel free to delete it afterward if you want)
Find the video and click on the three horizontal dots on the right side of the video
Click on them
Select "Show Transcript"
You'll see the transcript on the right of the video
Remove timestamps by clicking three vertical dots to the top right of the transcript window
Select the text from the transcript, then copy and paste it into a text editor
Uploading a video can take a long time, making it a major drawback of this method. It's also not very accurate, so you'll need to go in and edit the transcript manually.
Get More Accurate Transcriptions with Maestra
Want accurate transcriptions that won't require you to become a text editor? Maestra is the answer! We use AI and speech recognition to convert audio to text. Our transcription services aren't even thrown off by background noise.
Here's how to transcribe an audio file on Mac computers using Maestra:
Upload the file
Choose the audio language
Your file automatically converts to text and is ready for download in minutes
Maestra enables you to export your transcript to the cloud, making it easier than ever to convert recorded audio to text. Mac users can rest at ease knowing that the software is completely secure.
Using a Mac to transcribe an audio file with Maestra sounds simple because it is. You can start for free or request a demo today!