Maestra's Online Caption Maker
Use Maestra to automatically caption your videos. Our AI-powered caption maker saves time by generating closed captions for your web content. Auto captions make your video content accessible for a global audience.
*No credit card or account required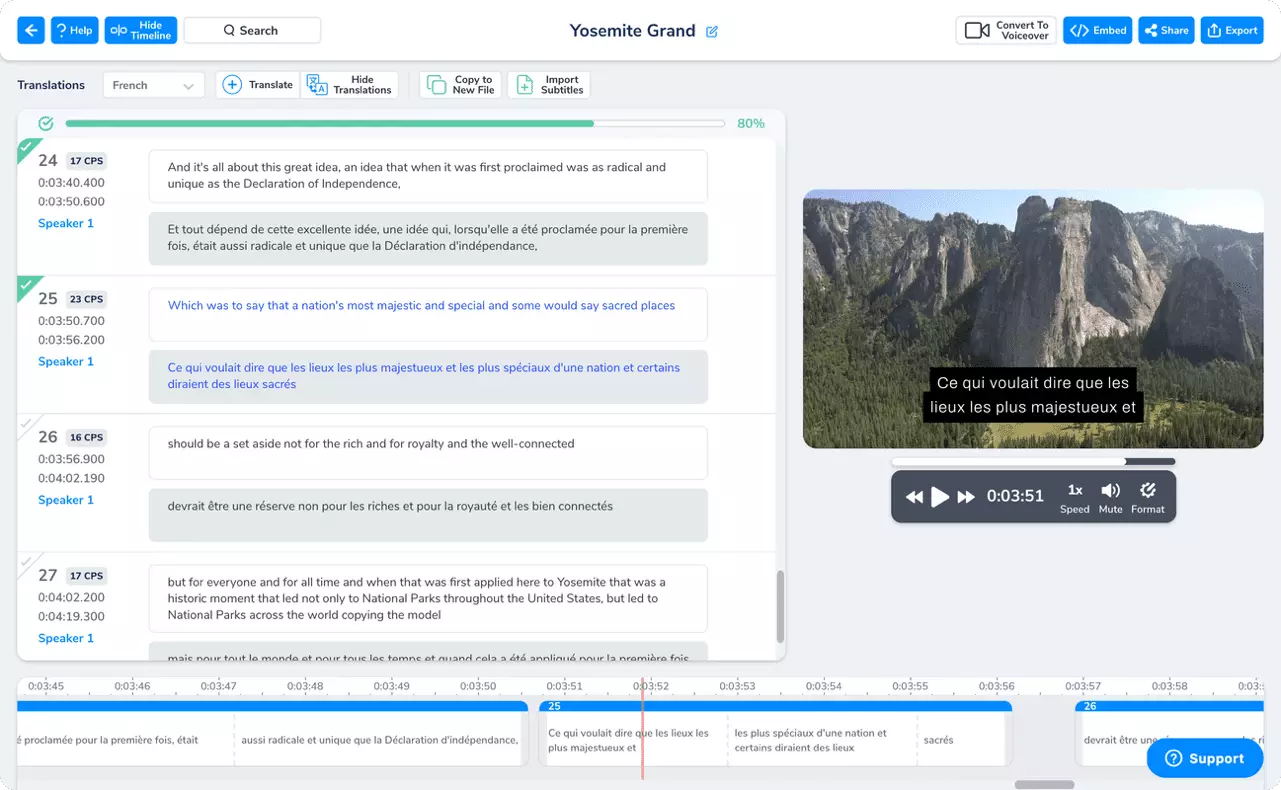 What Are Captions?
Captions are words that appear on a screen and provide the speech or sound portion of a program or video in the form of text. Maestra's auto caption maker allows deaf or hard-of-hearing viewers to follow a program's dialogue and action at the same time.
Why Add Captions To Videos
Adding captions to your videos with our video caption maker allows you to reach a larger audience and helps your viewers better understand and consume your content. By using Maestra's video caption maker to create captions for video and translating your captions automatically to 80+ languages, you can reach viewers all around the world.
Captions VS Subtitles
Captions are the text placed on a video to help viewers who cannot hear the content understand the content better. Auto generated subtitles allow viewers, who can hear the audio, an easier and more pleasant viewing, and listening experience.
Online Visibility
Having captions ensures your content's accessibility standards, Automatically created captions will also improve SEO by letting Google crawl your videos making it indexable.
How to create captions for your video?
1
Upload to generate captions
Upload the file to generate captions and see Maestra in action within seconds.
2
Multiple ways to upload
Easily upload your audio and video files from Google Drive, Dropbox, Instagram, Youtube, or your depository.
3
View and edit easily
Your caption will be created in just minutes with Maestra automatic caption maker. Easily edit your captions and make any necessary changes.
4
Export or share auto generated captions
Share automatically created captions online. Also you can export your captions in SubRip (.srt), WebVTT (.vtt), Scenarist (.scc), Spruce (.stl), Cheetah (.cap), Avid DS (.txt), PDF, TXT.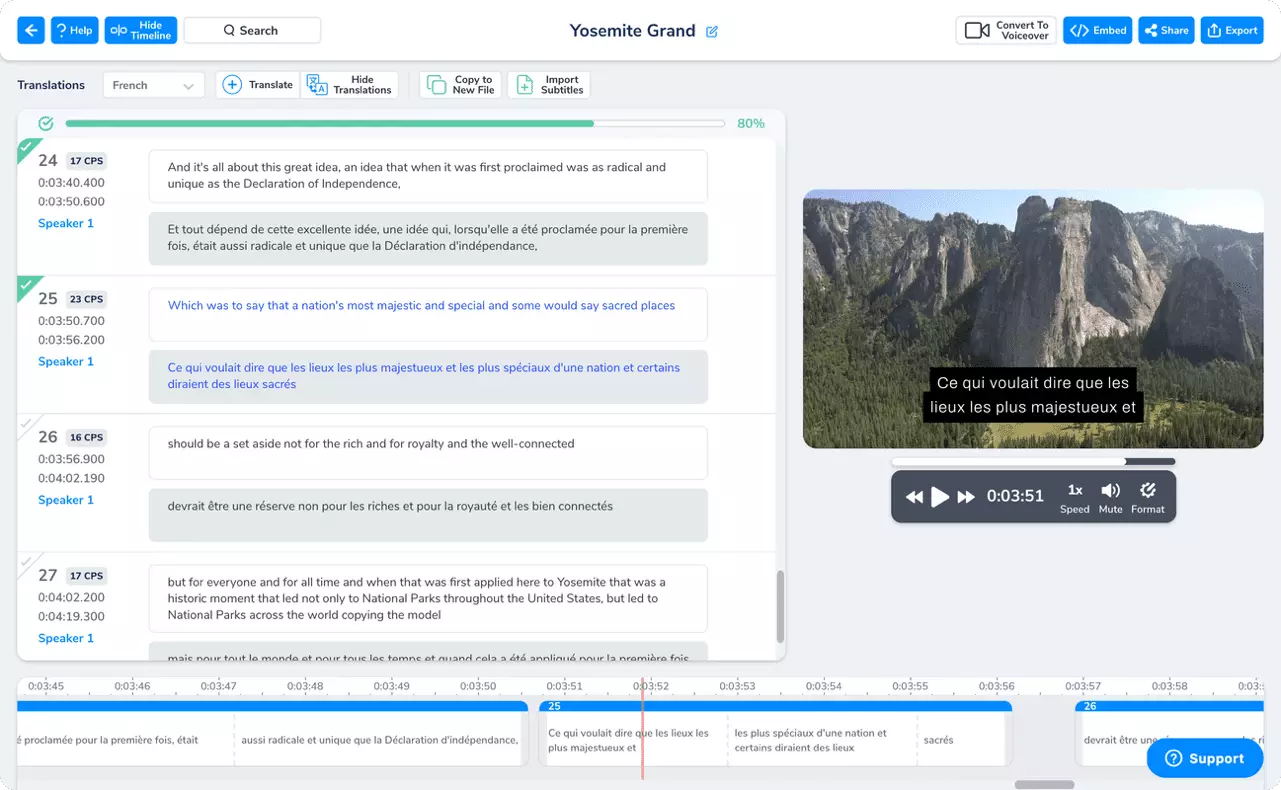 Need more information about caption maker?
Contact Us
Advantages of Maestra's Caption Maker
Better Content, Bigger Potential
Captions allow more people to consume content. They can be foreign viewers or viewers with hard-hearing. The point is that when content is more comprehensive and consumable by everyone, it automatically becomes better. Say you have an Instagram page and you want to improve your content, you can use Maestra's caption software as your Instagram caption maker to automatically create captions and open your content to opportunities. And the opportunities are endless.
Simple to Use, Simple to Edit
Our online caption maker has a simple interface for users to utilize. Anything you want to change about the captions, you can change even while the video is going on. Alter the timecodes, merge or delete captions, enable or disable auto-translate to achieve your ideal result. All of these perks take no time to learn because everything is side by side and they are apparent to the user. For any other questions you might have regarding the software, our support is here to answer.
Instantly Create Captions
Normally, adding subtitles or captions to any kind of content is a tedious process and it takes a lot of time. But with Maestra's industry-leading software you can generate captions instantly, remove any tedious process and obtain results. This allows you to focus on other stuff that might be more crucial to your work. Time is valuable in every field or work and Maestra's caption maker will take a lot of time off your hands.
Learn by Generating Captions
Any kind of text format of a language, in this context, a subtitle or a caption can teach the viewer many things about that language. For example, how a phrase is formed in a specific context or the grammar and the vocabulary of a language can be learned more effectively when we have the text in front of us. Maestra's caption generator lets you edit your captions, allowing for a thorough analysis and the option to add notes to remind yourself what you have learned.
Maestra's automatic caption maker will help you get more views and reach more viewers
Using Maestra's online caption generator tools not only opens up your content to a wider audience but increases your SEO by enabling google to crawl your video.
Easily Edit Your Captions
With Maestra's caption editor you can easily make changes to your automatically transcribed YouTube videos
Export as MP4 video with custom caption styling!
Export in SubRip (.srt), WebVTT (.vtt), Scenarist (.scc), Spruce (.stl), Cheetah (.cap), Avid DS (.txt), PDF, TXT
Audio Transcript Synchronization
Automatically Generated Timestamps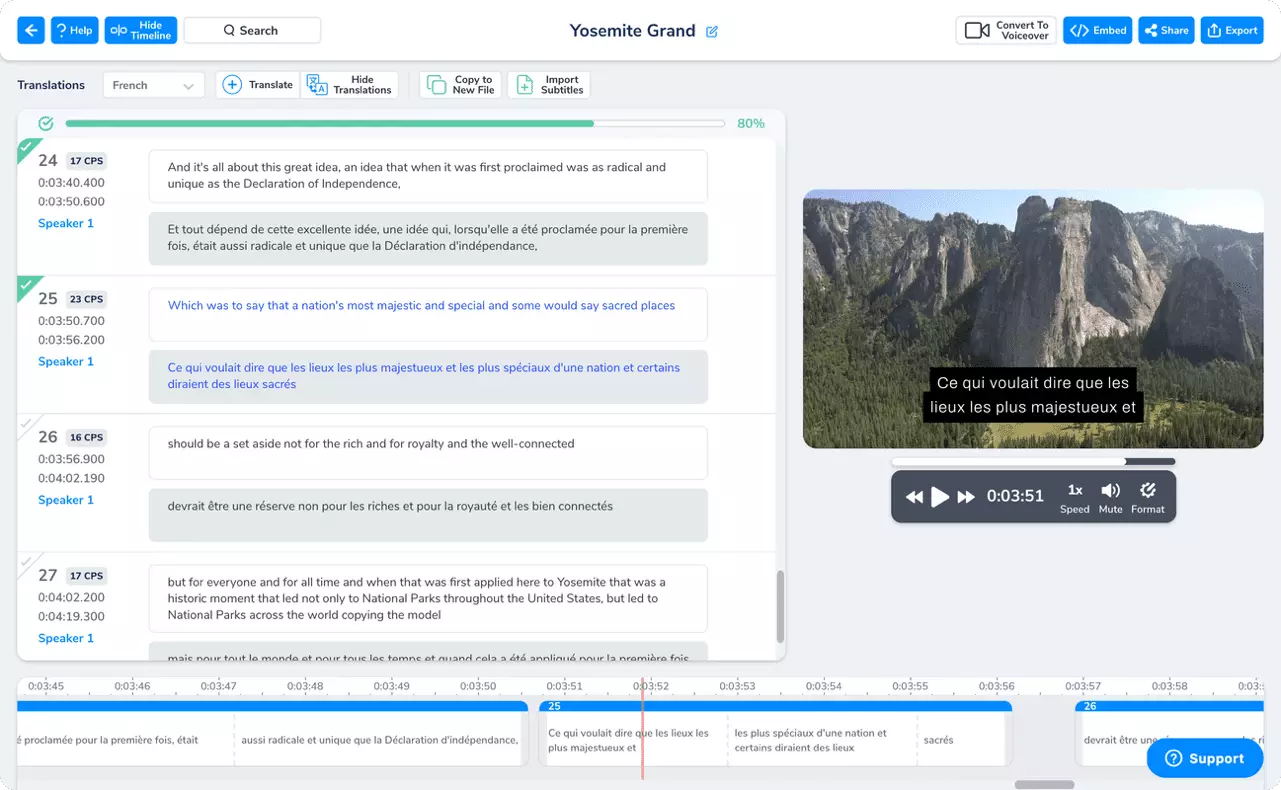 Custom Styling
In addition to enabling transcribing your YouTube videos in a fast and easy way, Maestra also helps you edit your video by offering multiple fonts, sizes, and colors, as well as additional custom caption styling tools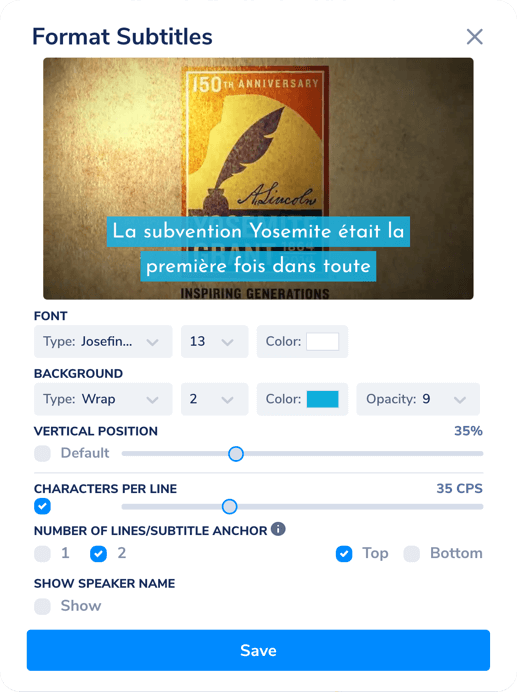 Maestra Teams
Create Team-based channels with view and edit level permissions for your entire team & company. Collaborate and edit shared files with your colleagues in real-time.
Collaborate and edit closed captions
Maestra's caption maker allows you to edit and share the auto created captions in a collaborative environment.
Speech to text in
80+ Languages
Secure
Process is completely automated and secure. Check our security page for more!
Multi-Channel Uploading
Simple YouTube text transcription by pasting in a YouTube link or uploading from your device, Drive, Dropbox, or Instagram.
Works on any desktop browser, anywhere
With Maestra caption maker, save your work online and work on them
from anywhere you need.
Request Demo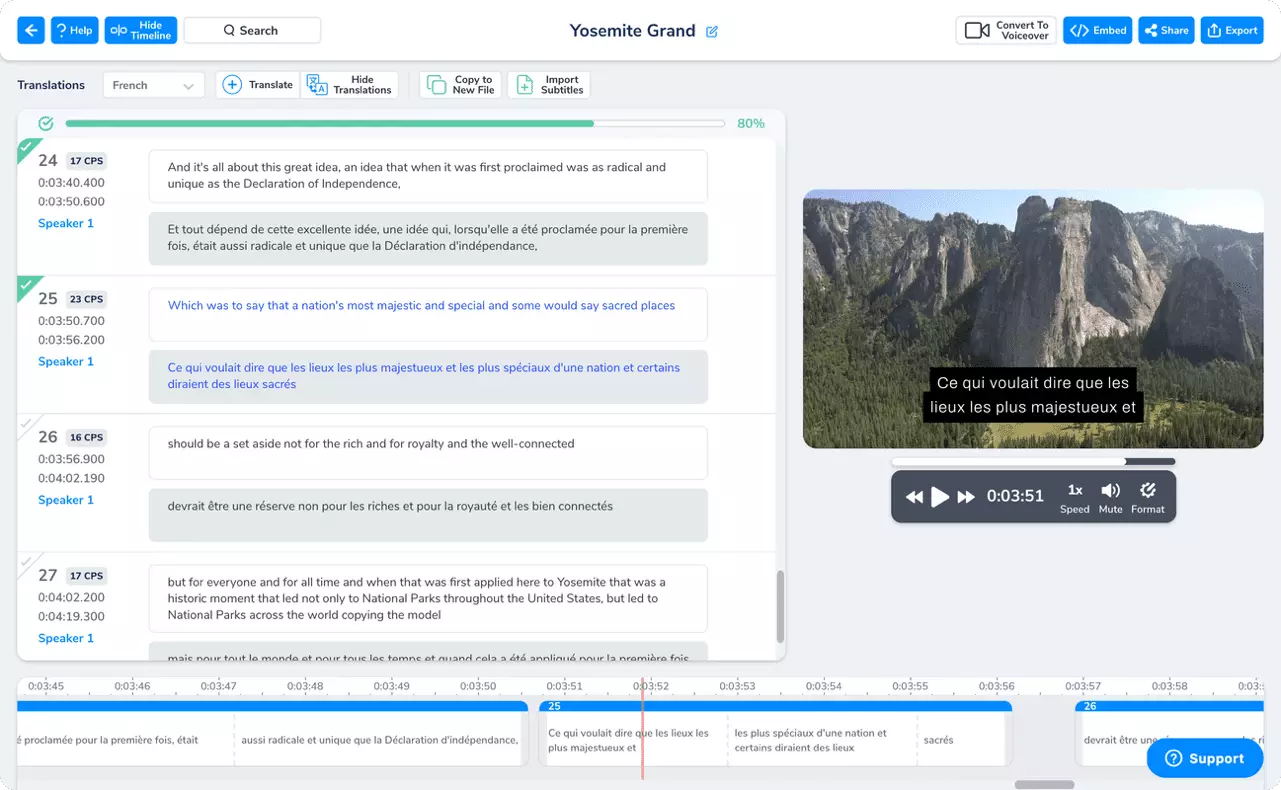 Customer Reviews
What people are saying about Maestra caption generator