What Makes a Successful Video Game Streamer?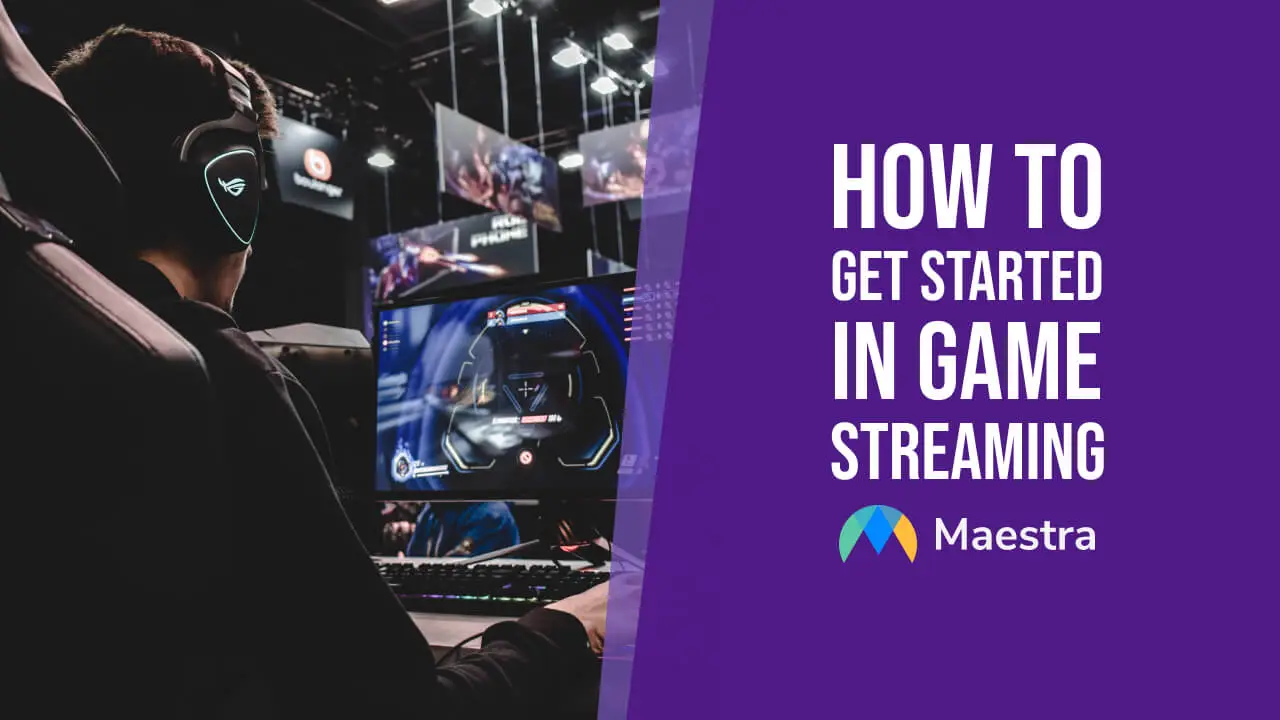 Video game streaming can be a fun and even lucrative way to create content on social media. To be a successful video game streamer, you must be able to resonate with your audience. Providing engaging and authentic commentary is crucial, as is being able to effectively promote your platform (such as a Twitch channel) on social media. You must be passionate about the video games you play and find ways to connect and interact with your audience. Some great ways to do this include:
Host a live stream chat
Hosting a giveaway or promo
Post consistently
Develop a personal brand for yourself
To create a great streaming experience, you also need to be a skilled video game player. While you need not be a master of every game, you should have plenty of expertise and experience playing them. This way, you'll be able to provide insightful commentary, as well as share tips and strategies, which can help draw in additional viewers!
You should also provide a good amount of variety in the content that you produce to help set yourself apart from other streamers. Stream new or indie games, do special challenges, or explore bonus game content to help keep your content fresh and appealing. Consider also collaborating with other streamers or hosting collaborative events to further your brand name on social media!
Bonus tip: if you plan to post your recorded streams to YouTube, use a YouTube transcript generator to create transcripts quickly and easily.
Build a Successful Streaming Career: 4 Tips For Getting Started
The top streamers have gotten where they are today by creating high-quality video content and cultivating a special relationship with their audience. Fostering an audience connection doesn't happen overnight — it requires effort and research to be done successfully.
Here are four tips for getting started to help you build a successful streaming career:
1. Identify Your Niche and Brand Identity
To get started as a streamer, you should first identify your niche and genre, which will help you find your ideal audience. Consider selecting ones that you're already familiar with or enjoy, which can save you time since you won't need to learn a new game.
Some ideas for niches include:
Fantasy RPGs
MMORPGs
Puzzle games
Musical games
Story Based or turn-based games
You should also identify your brand voice and tone, such as humorous or dramatic. Use consistent screen names, logos, fonts, and graphics across your platforms.
2. Study Top Streamers
Another great way to find out what makes a successful steamer is to study the top streamers. For example, if you are interested in becoming a Twitch streamer, watch streamers on Twitch and note what they are doing, what is working well, and what gaps you can potentially fill.
3. Don't Forget About Social Media Promotion!
Don't forget to utilize the power of social media to get the word out about your Twitch channel! Establish a strong presence across platforms like X (formerly known as Twitter), Instagram, Reddit, and YouTube to promote your content. Consistent and engaging posts can attract potential viewers and notify your existing audience about your live streams. Include audience polls, video shorts, or memes to help engage with your viewers.
4. Listen to Audience Feedback
It's also important to regularly solicit feedback from your audience. Ask them what they want to see, fulfill requests, and view key data and analytics to get insight into your audience. Remember that building a streaming career is a journey, and patience and consistency are key to building a strong platform for yourself. Adapt when necessary and pay attention to current industry and social media trends.
How to Stand Out From the Crowd with Your Streaming Experience
When it comes to how to stand out from the crowd, ensuring a great streaming experience for your viewers is key. Top streamers put a lot of hard work and dedication into the content that they create, as well as ample time promoting themselves on social media and learning about the video games themselves.
As you create your content, you should commit to providing a top-notch streaming experience as much as is feasibly possible. Invest in quality equipment for your stream, including a good microphone, camera, and lighting. High-quality audio and video can set you apart and make your stream more enjoyable to watch.
Seek also to interact with your audience in a meaningful way. Respond to their comments, ask viewers questions, and create a welcoming and inclusive atmosphere in your chat that makes them feel valued. Be sure to provide accessibility features, like auto subtitles and image text too!
Create Subtitles, Voiceovers, and Transcripts with Maestra
Now that you know all about how to create amazing streaming content as a video gamer, elevate your content to the next level with subtitles and transcripts! We offer a number of time-saving features for transcription and text editing powered by AI to help you create the best content possible. Try us today!