Keep Your Colleagues Updated with Maestra's Integration for Slack
Many businesses around the world are now using Slack to communicate with their colleagues. Now, with Maestra's new Integration for Slack, information about your projects will automatically be sent as a notification to the selected Slack channel.
---
1. Click the "Account" button in Maestra's main interface to enable Slack notifications and link your Maestra and Slack accounts.

2. While giving Maestra permission to access the Slack workspace, you can choose what content Maestra can access. Also, the channel you select is where all notifications will be directed.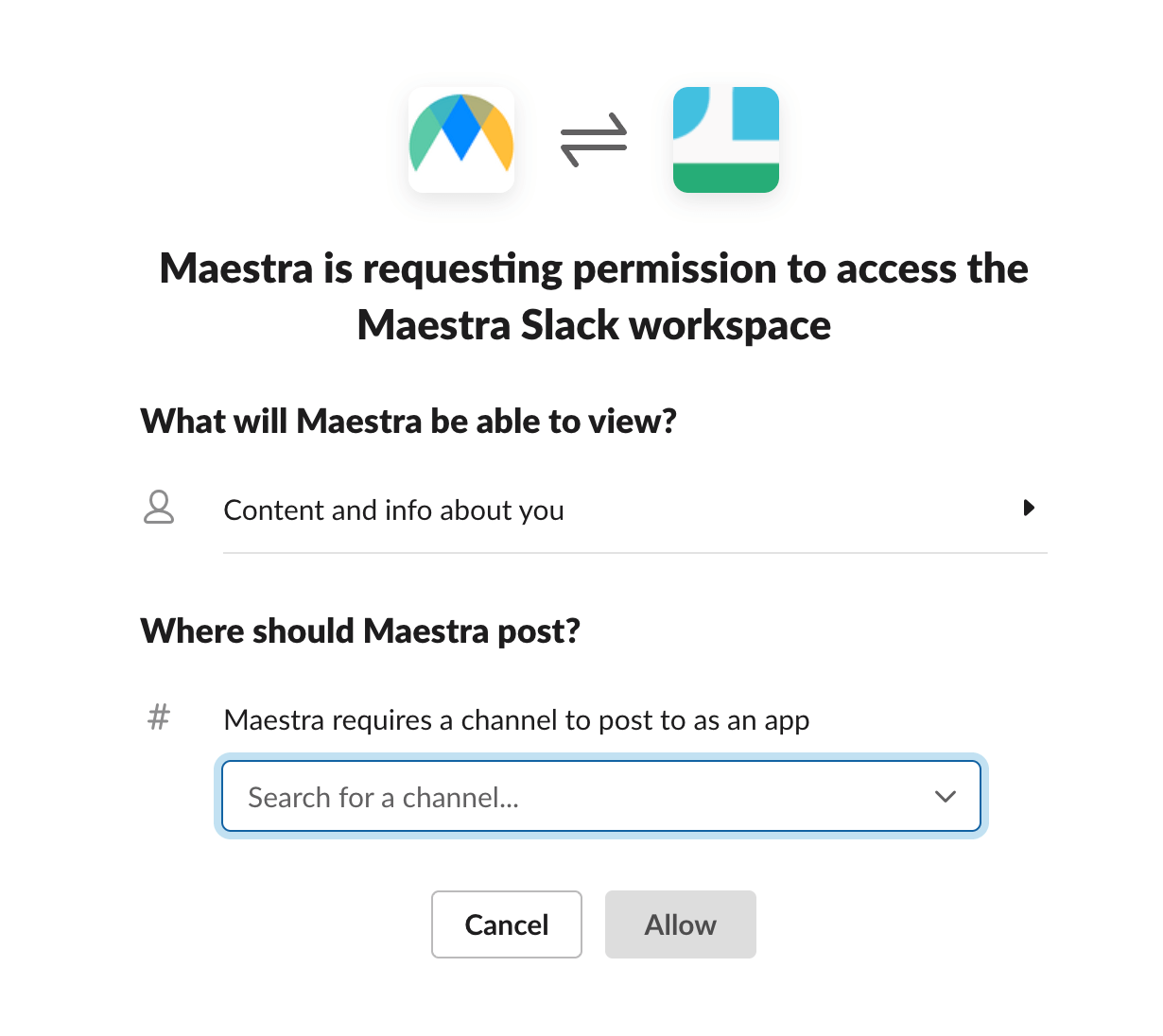 3. Here, the user can choose which notifications will be sent to the selected Slack channel. Update your colleagues when a transcription is finished, a translation is added, a file is ready to download, or when a new colleague joins your team to welcome them!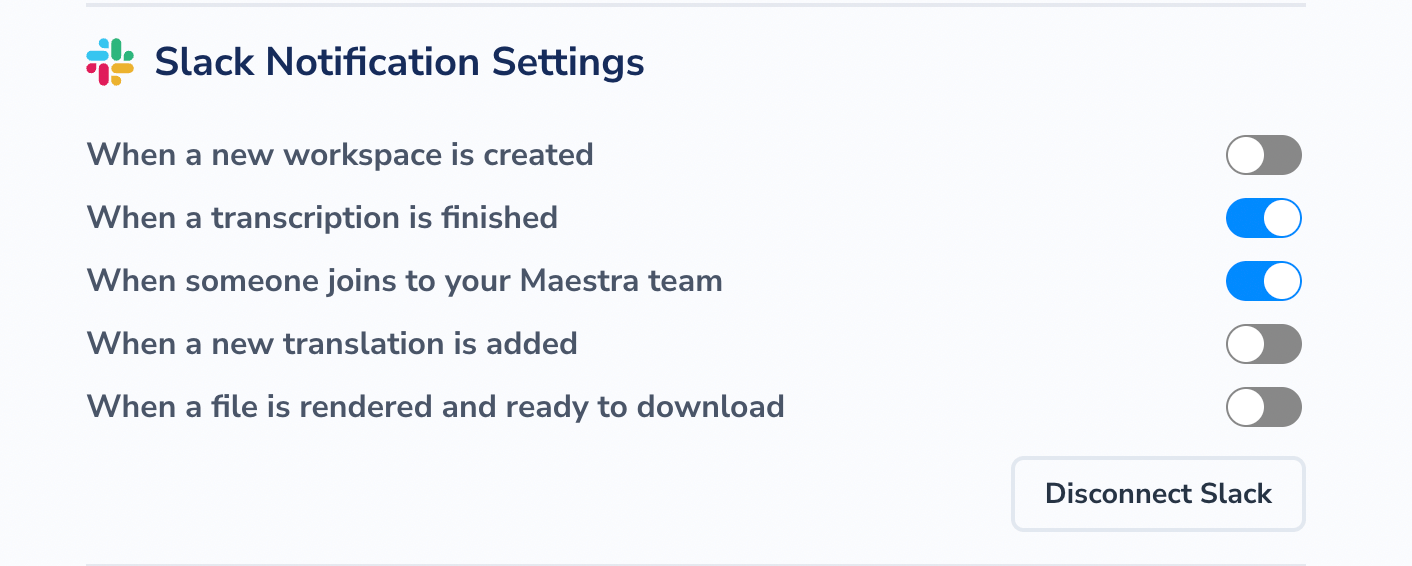 Automatic Notifications to Advance Communications
When working on multiple projects, certain information can slip through and result in slower completion times that might seem like, excuse the pun, slacking. Now, with Maestra's Integration for Slack, automated notifications will keep your team up to date and let everyone know which project is ready to move forward! Check Maestra's privacy policy here.
---