Uploading a File to Transcribe
---
---
After logging in to their account, users will be met with this page. On the upper left corner, you can choose "Transcription" to see your transcription files. And if you click "New Transcription" on the upper right corner, you can start uploading a file to transcribe!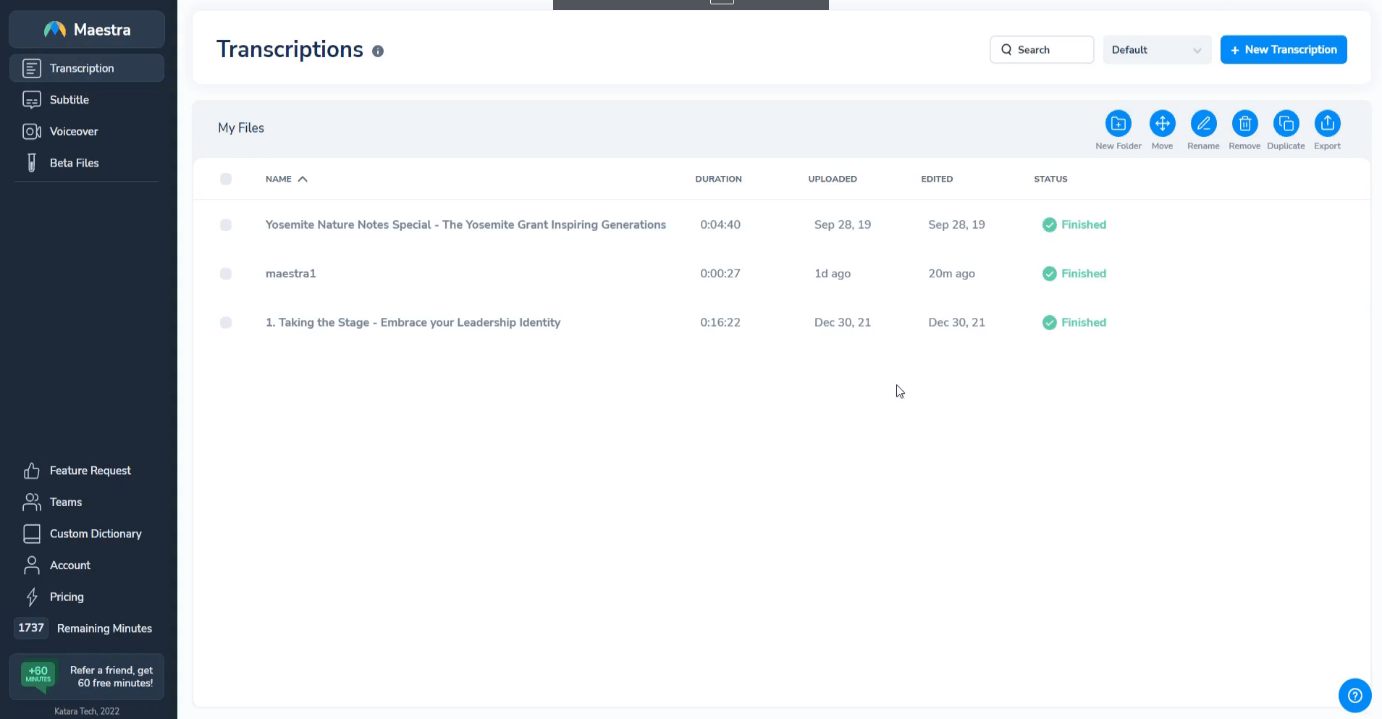 This window will pop up to show you different ways of uploading a file to Maestra's cloud. Users can upload from Instagram, Dropbox, Google Drive, they can use a link, for example a Youtube link, and they can choose a file from their device. Alternatively, they can drag a file into this window to start uploading.
You also need to choose the language of the file. Users can use a custom dictionary if they want to, click here to learn more about Maestra's custom dictionary tool.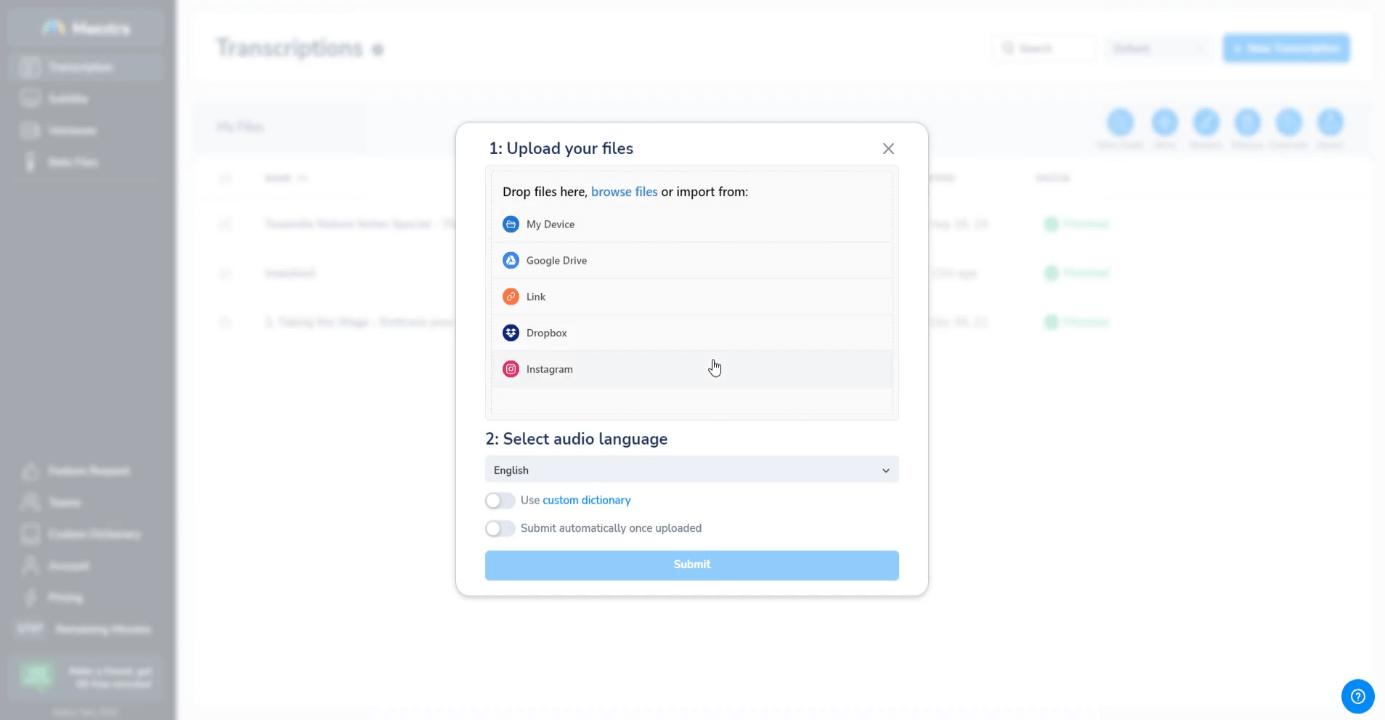 The upload will begin, users can choose "Submit automatically once uploaded" or click submit when the upload is finished. You can also select how many speakers there are in the file which helps the software to detect how many speakers there are.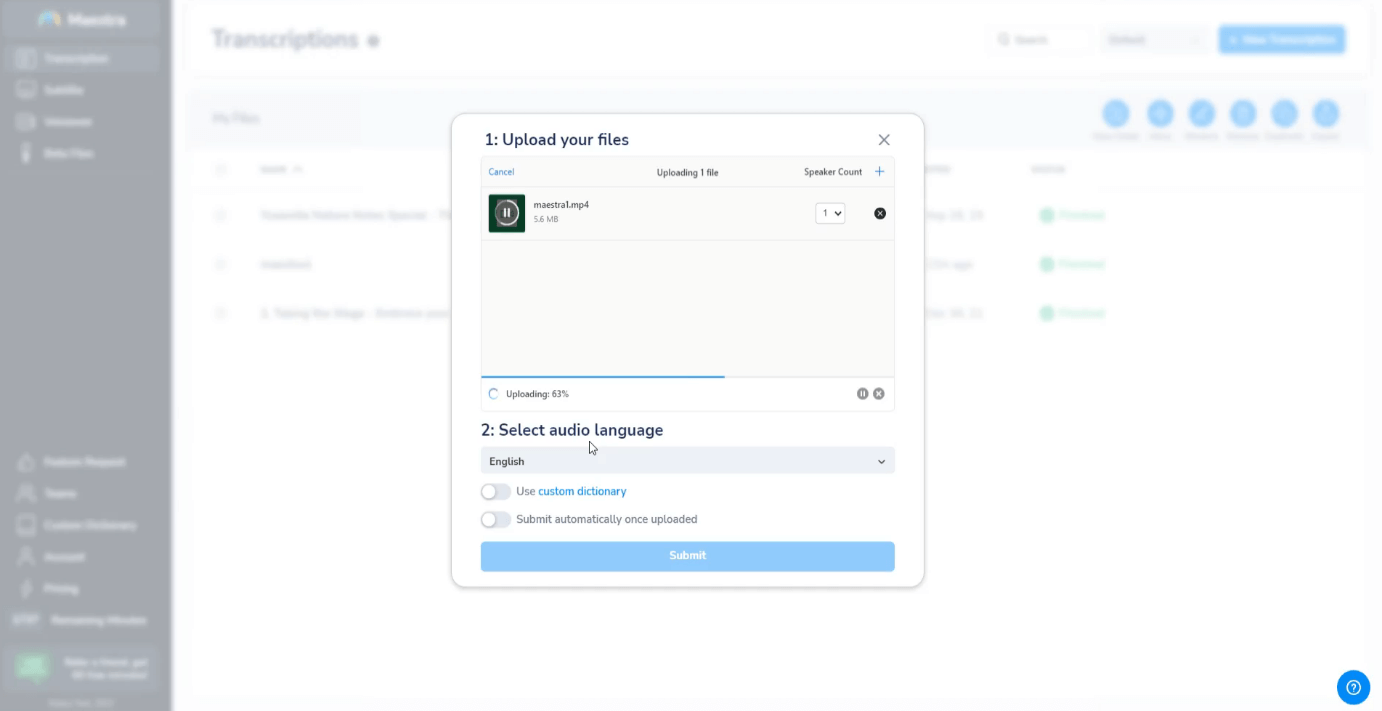 After uploading, transcription will begin automatically. The duration of the transcription takes little time, and after it is done, users can click the file to see the outcome.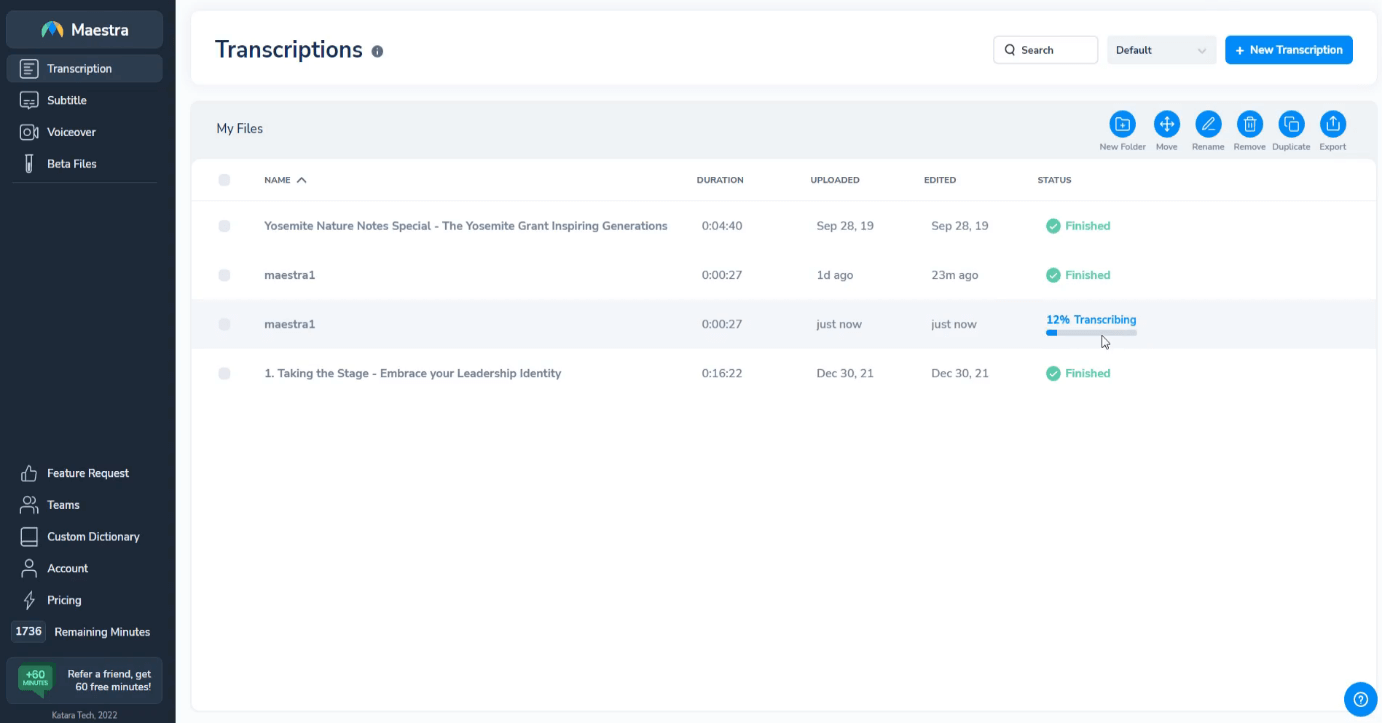 Now, you can start editing the transcription! Click here if you want to learn more about editing transcriptions with Maestra.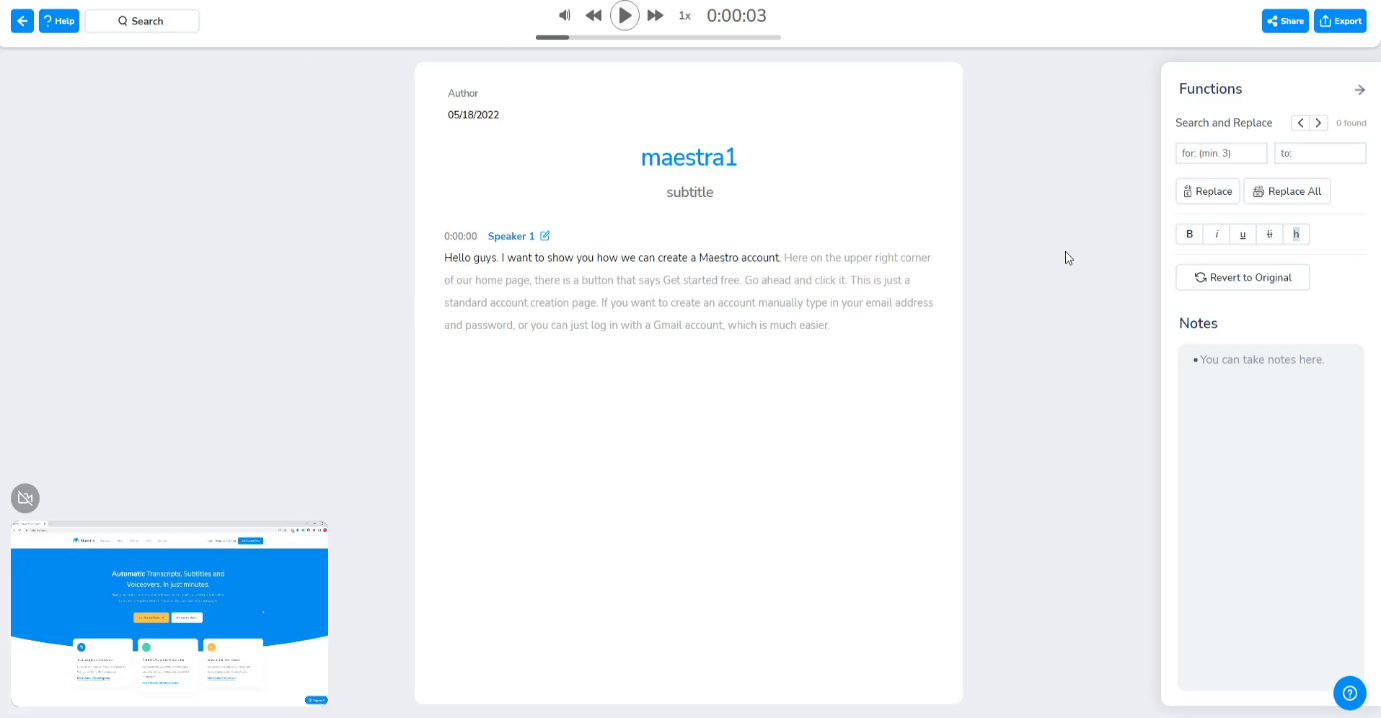 ---