5 of The Best AI Side Hustle Ideas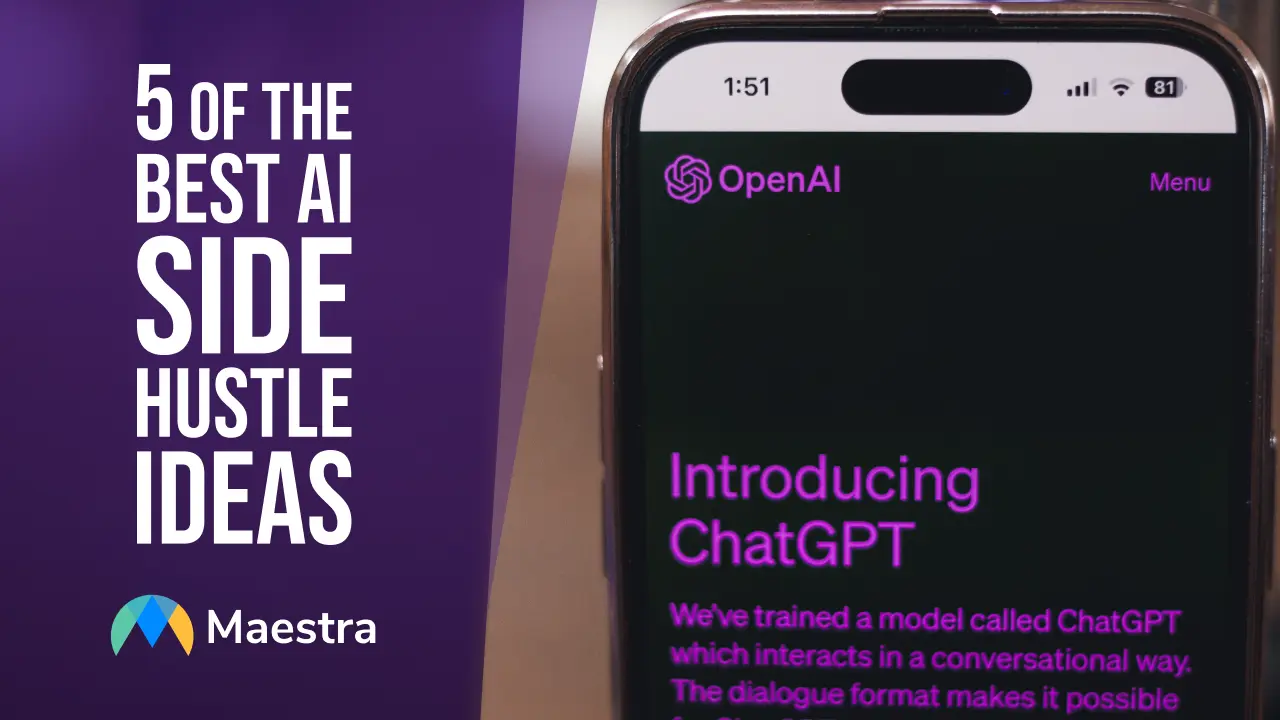 AI is one of the most divisive and controversial topics lately. Love it or hate it, it's here to stay.
While there are many personal uses for AI tools, people often overlook the potential to sell products or services with the help of AI. AI tools are just that – tools. You can leverage AI tools for many profitable side hustles. The tools streamline the job, making it quicker and easier.
Entrepreneurs looking for extra cash have already taken advantage of AI advances to start new small businesses and side hustles.
How can you use AI tools to earn money?
There are truly endless possibilities including everything from running an online store to becoming a virtual assistant, graphic designer, or content marketing professional.
But some AI-powered ventures require more expertise, time, and effort than others.
We've compiled a rundown of 5 of the best AI-powered side hustle ideas below.
But first, let's get a few caveats out of the way:
Start with thorough research for any potential business idea and business model. Avoid the advice from gurus making elaborate claims about quick and painless profit.
Be responsible and transparent with customers about how you use AI in your business, especially if you are selling AI-generated products.
With that aside, let's get onto the list!
Streamline Your Side Hustle With Maestra Today!
Whether you decide to use AI to start making Youtube videos or start a transcription service, you'll need top-of-the-line AI software. Maestra's advanced audio-to-text, video-to-text, voice dubbing capabilities, and subtitle generation offer an industry-leading AI tool. Use Maestra to create your own YouTube or TikTok videos, or offer services to others. With Maestra, the side hustle possibilities are endless!
Learn more about Maestra.ai and how it streamlines video production and content creation. To find out how Maestra can automate your side hustle, sign up for a demo now!